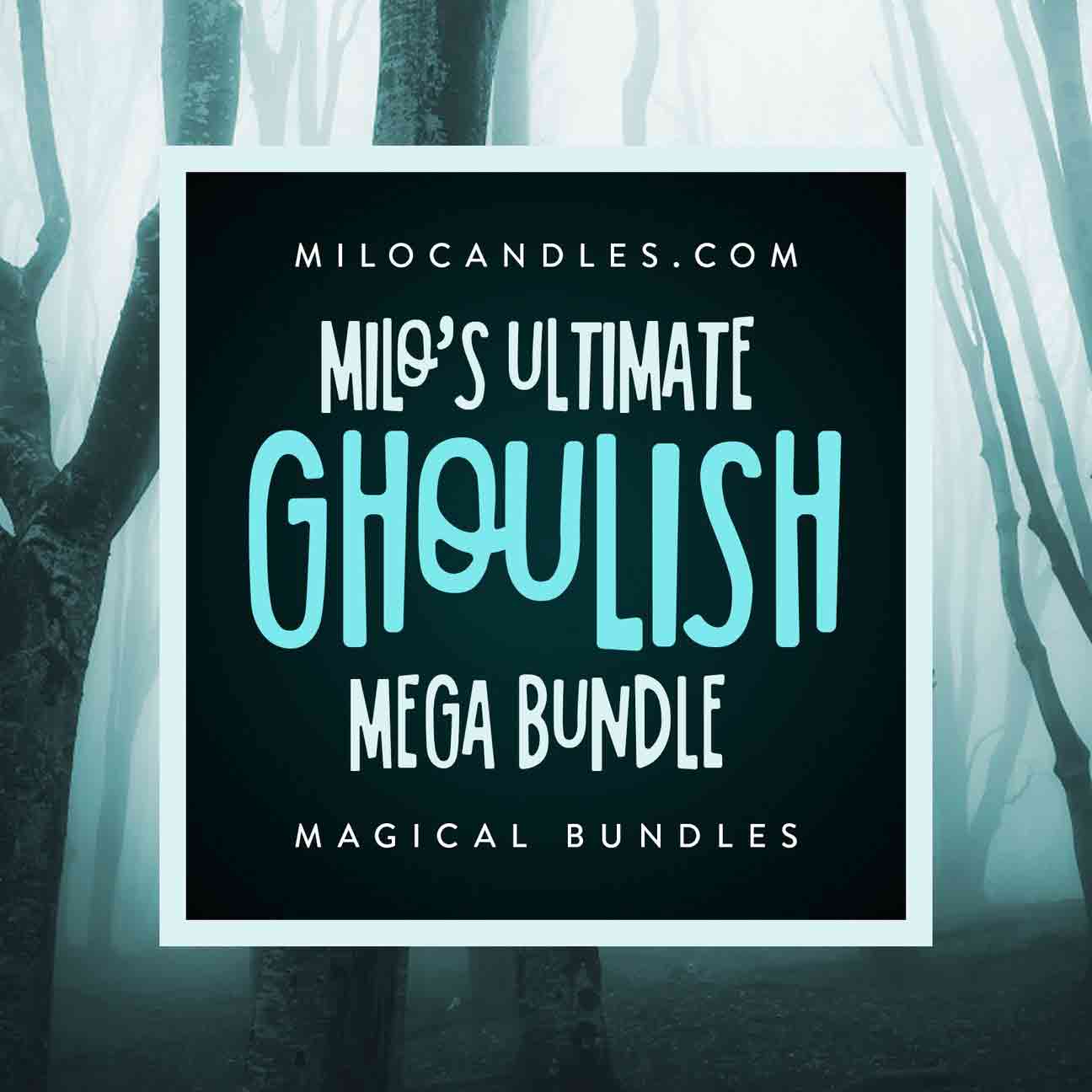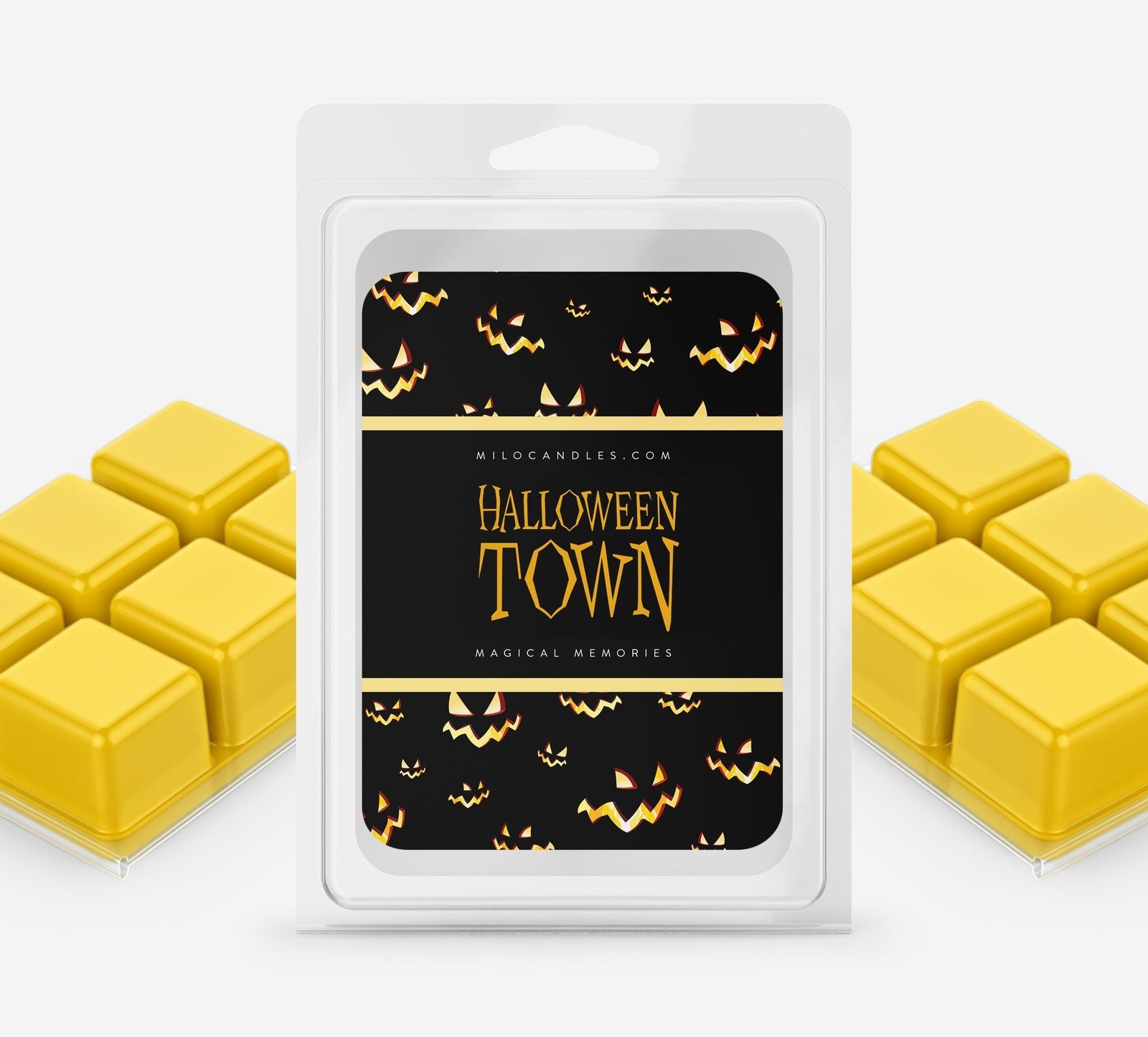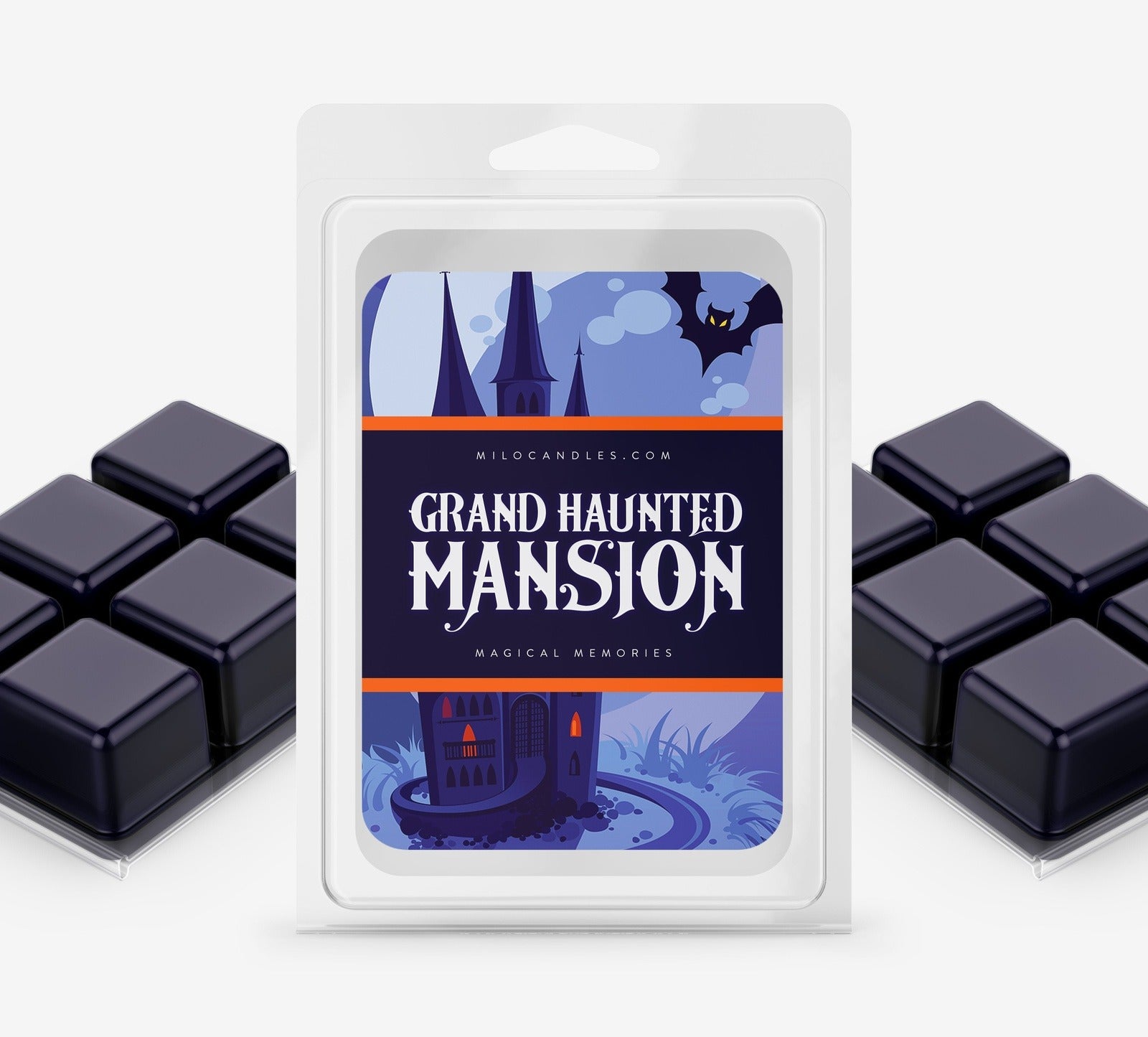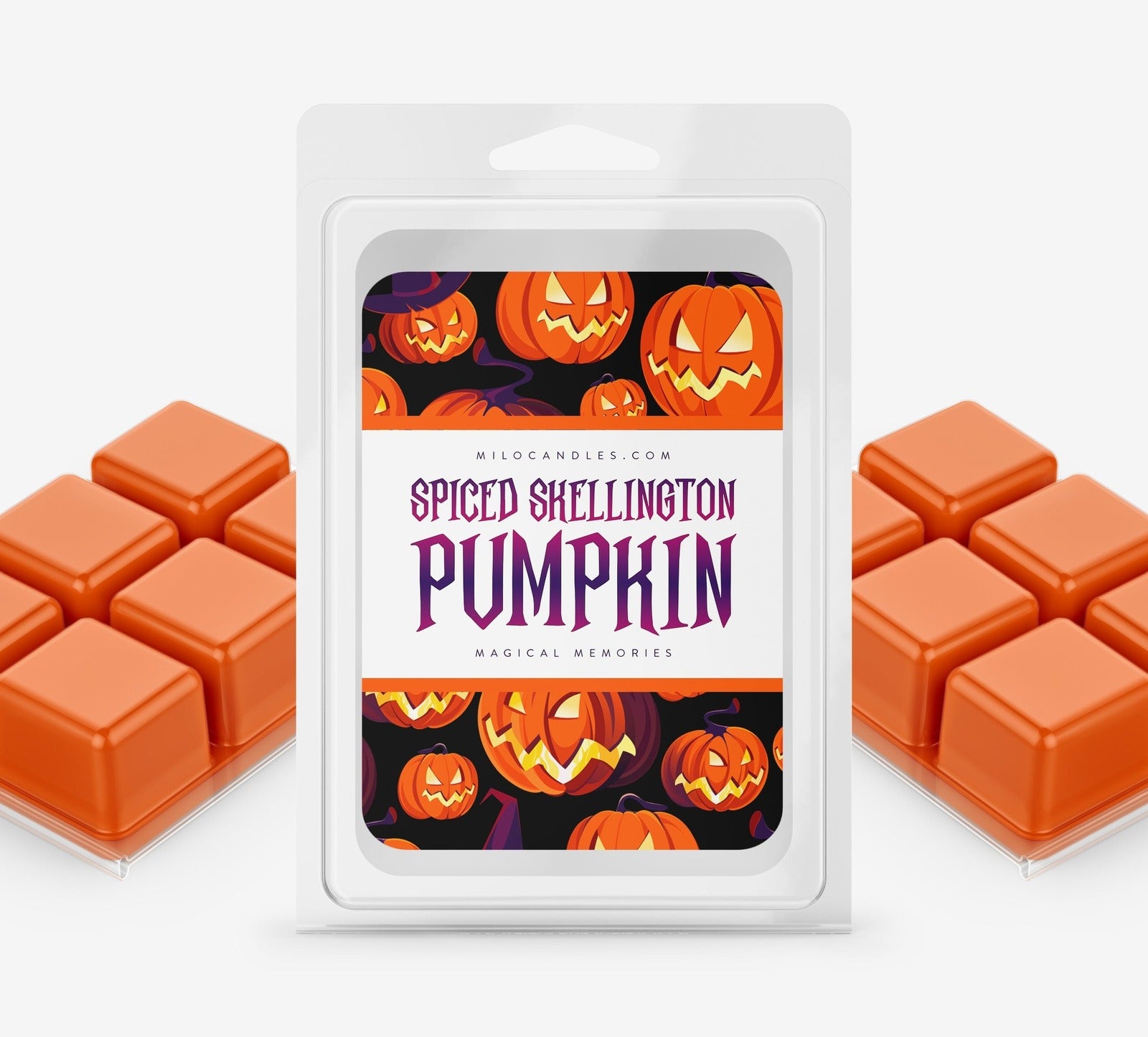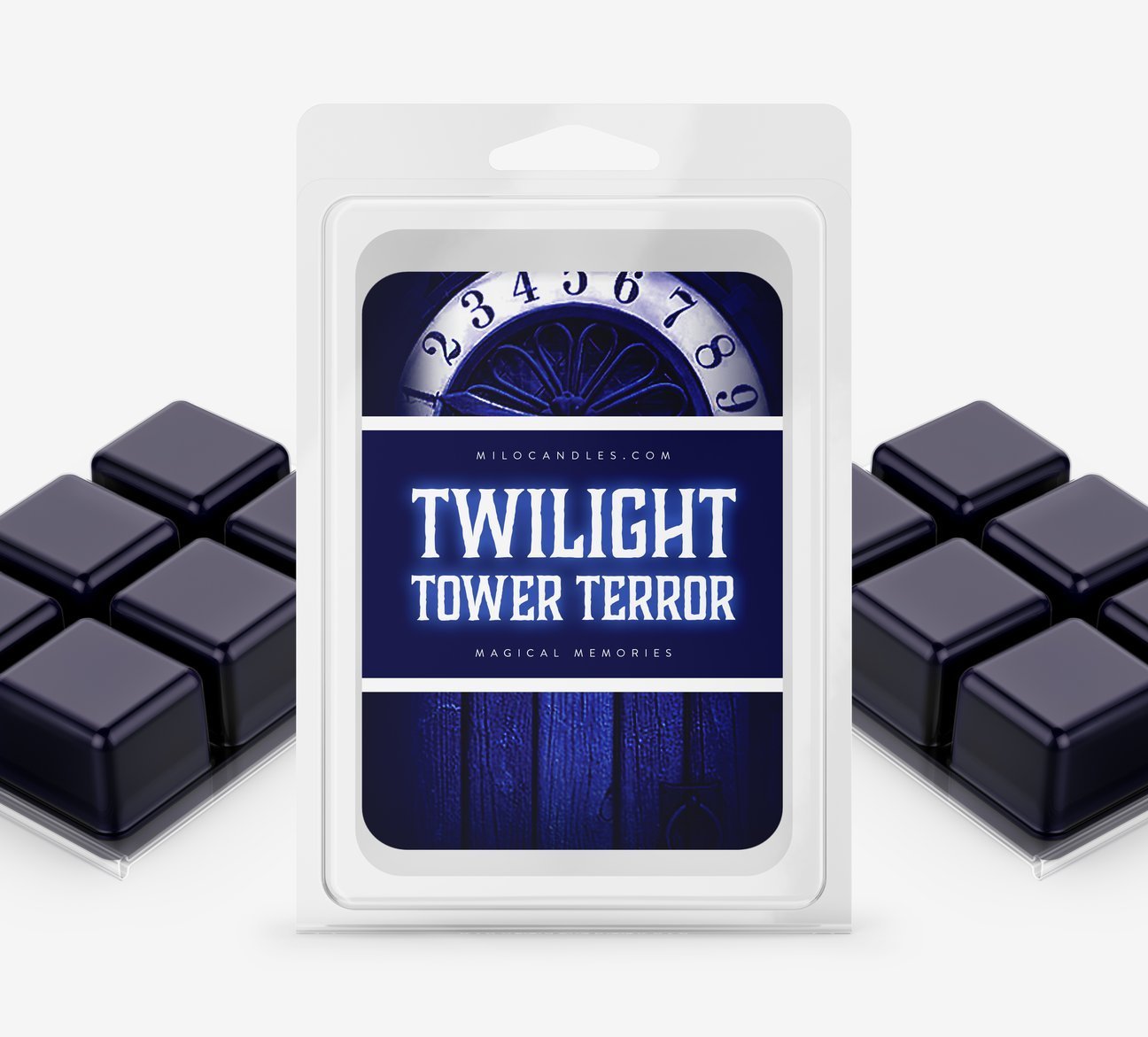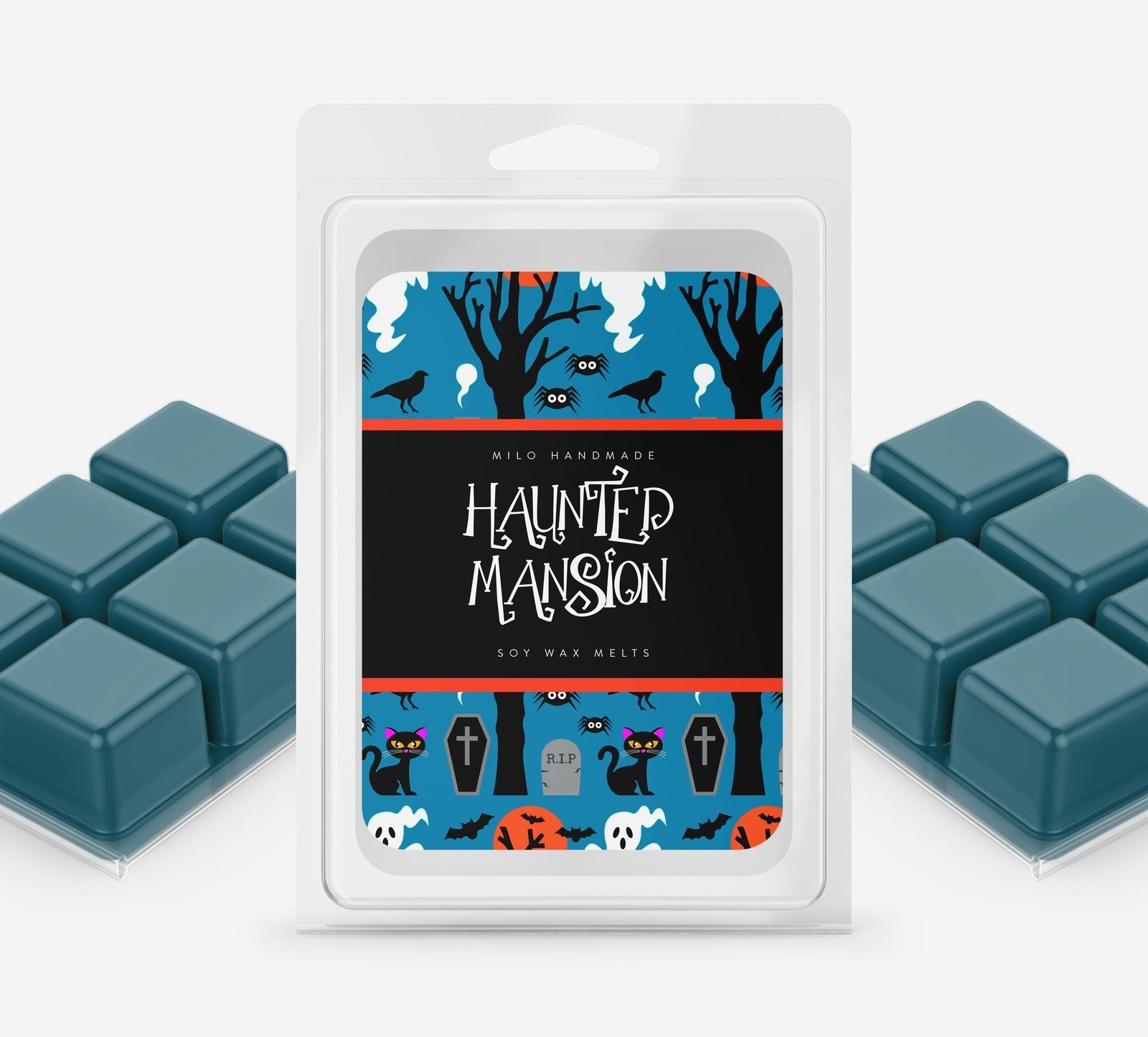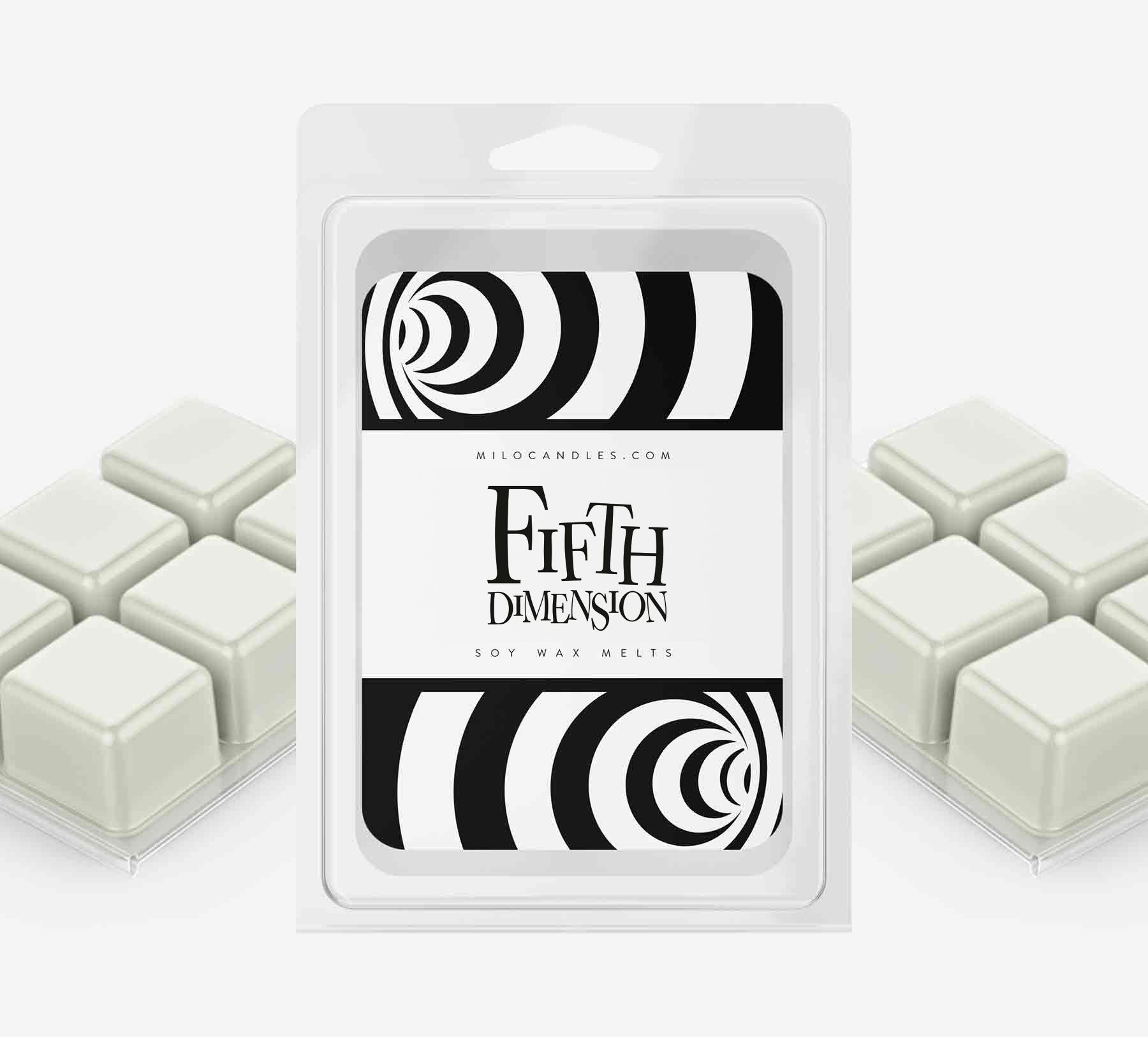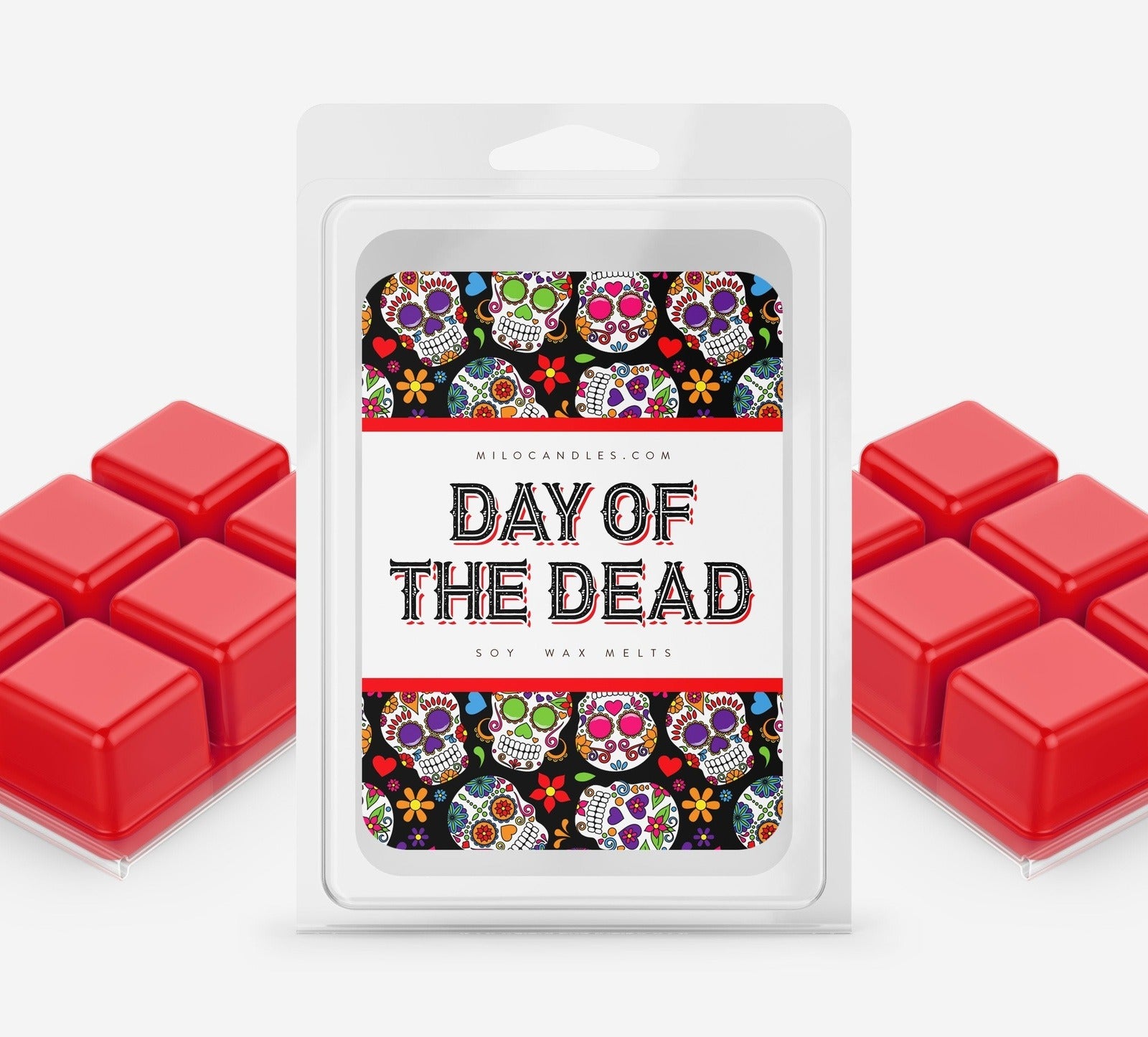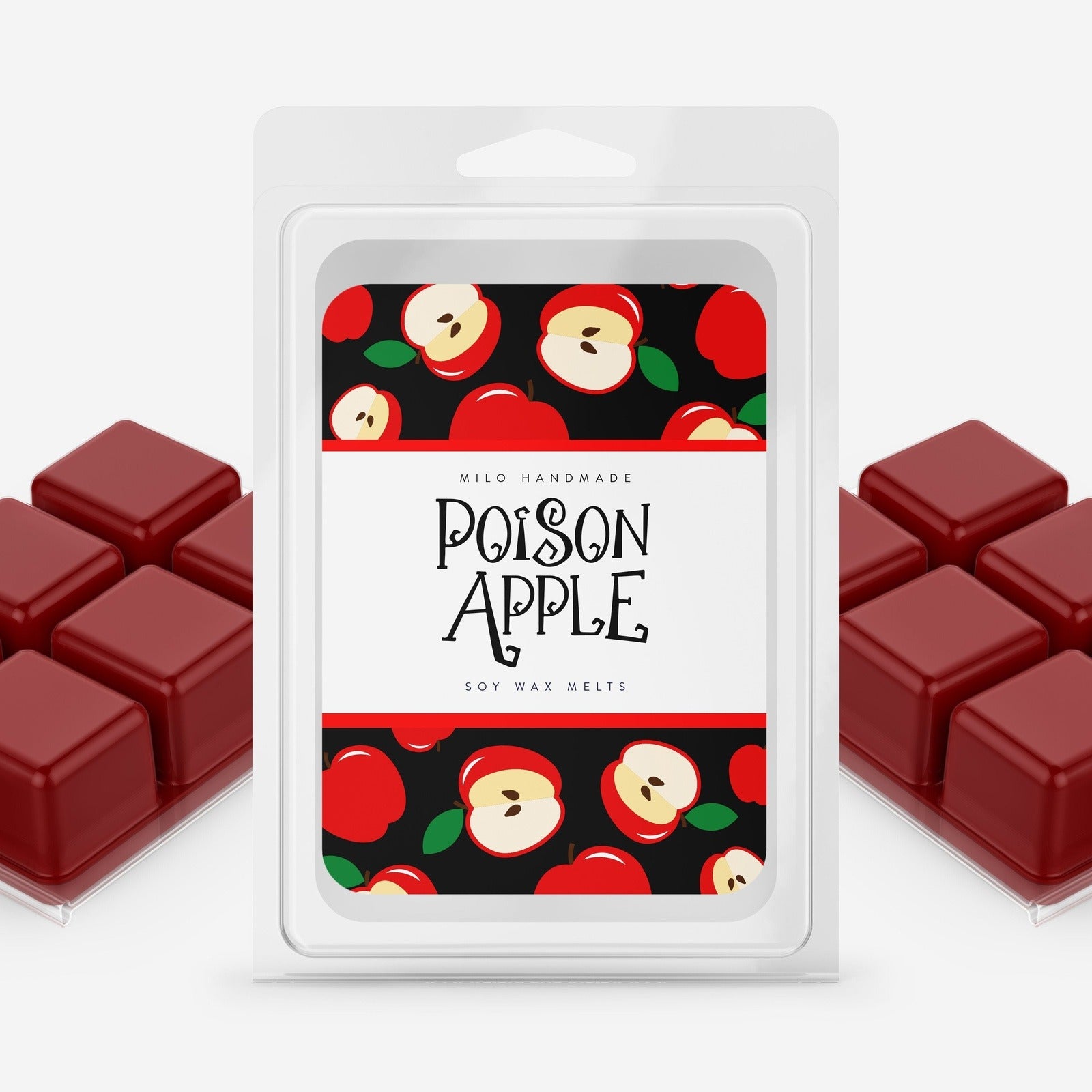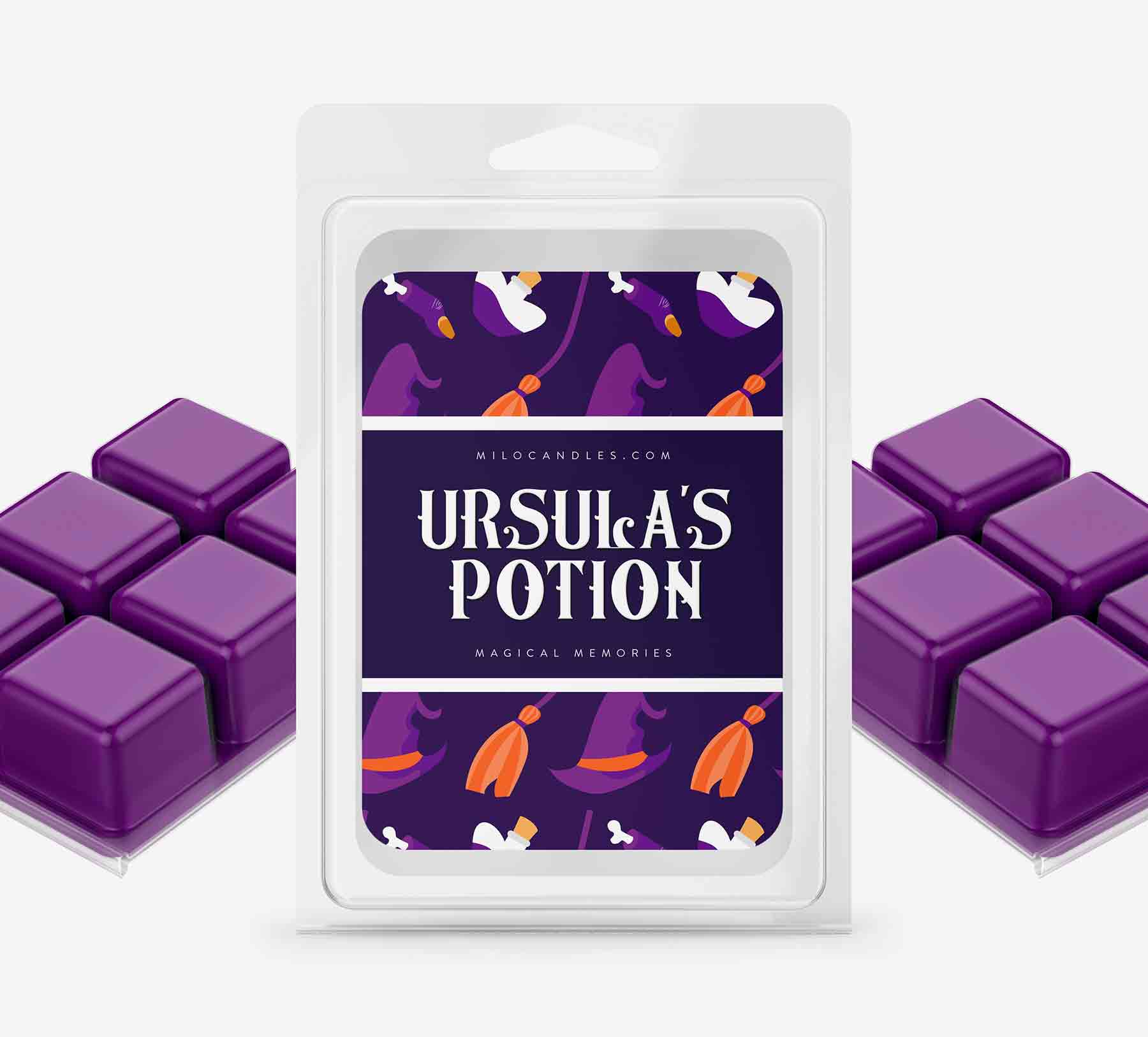 Ultimate Ghoulish Bundle (10 Mixed Melts)
£37.95 GBP
Regular price
£49.95 GBP
off
Milo's Magical Bundles
Introducing brand new "Bundles" from Milo Candles! What better way to celebrate your favourites, then with a discounted bundle? They make fabulous gifts too!
Items included in this bundle:
1 - Halloween Town Soy Wax Melts
2 - Grand Haunted Mansion Soy Wax Melts
3 - Spiced Skellington Pumpkin Soy Wax Melts

4 - Twilight Tower Terror Soy Wax Melts
5 - Haunted Mansion Soy Wax Melts
6 - Happy Haunts Soy Wax Melts

7 - Fifth Dimension Soy Wax Melts
8 - Day Of The Dead Soy Wax Melts
9 - Poison Apple Soy Wax Melts
10 - Ursula's Potion Soy Wax Melts
Bundle Saving:
R.R.P £49.95 (Save 25%!)
Halloween Town 

Artisan:
This delicately fragranced oil is perfect for all ages. We have superbly recreated the joy of trick or treating with sweet, fruity notes and a gentle cinnamon twist.

Grand Haunted Mansion Artisan:
This potent and magical concoction is a beautiful blend of earthy, sweet and floral notes.

Spiced Skellington Pumpkin Artisan:

Rich, creamy pumpkin spiced with lashings of cinnamon, nutmeg, clove & ginger - the essential Autumnal fragrance.
Twilight Tower Terror Artisan:
Warm aromatic aura of amber, rock rose and myrrh. These are complimented by three regal woods from orient, cedar, vetiver and patchouli.
Haunted Mansion Artisan:
Fiery ginger, and mixed scents of spicy nutmeg give that delicately delightful yet spooky feel to this delightfully haunted fragrance. Think of the best smelling haunted house you've been in, and you are pretty much there.
Happy Haunts Artisan:
A deep haunted mansion style fruity accord combining top notes of pomegranate, peach, orange and rhubarb with floral nuances of jasmine, rose, pear and a base of sweet sugary notes, vanilla and strong scents of wood.

Twilight Zone Artisan:
Reminiscent of a crackling log fire as you watch the flames flicker, this sensuous accord unfolds with a refreshing combination of citrus and herbal nuances. At that the heart of this spooky sensation, the warmth of tobacco ignites those memories of haunted houses and spooky shocks! Pair this with touches of jasmine while the captivating woody trail of cedarwood, musk, amber and smoky vetiver completes the fragrance.

Day Of The Dead Artisan:
Rich, warm cinnamon fragrance with notes of clove and tonka bean.

Poison Apple Artisan:
A well-loved fruity scent associated with red juicy ripe apples exuding a strong and prominent smell associated with bitter orange and green mandarin.

Ursula's Potion Artisan:

Electrifying aromas of columbian coffee with the femininity of white flowers, and dry roasted fruits. This vibrant, sensual, and addictive scent is the perfect contrasting spooky combination of light and dark.
Shipping
Our Shipping
For UK customers we use 2nd Class Signed for to give you peace of mind.

- From £3.95

For International we use tracked to help ensure it reaches you without issue.

- From £11.95