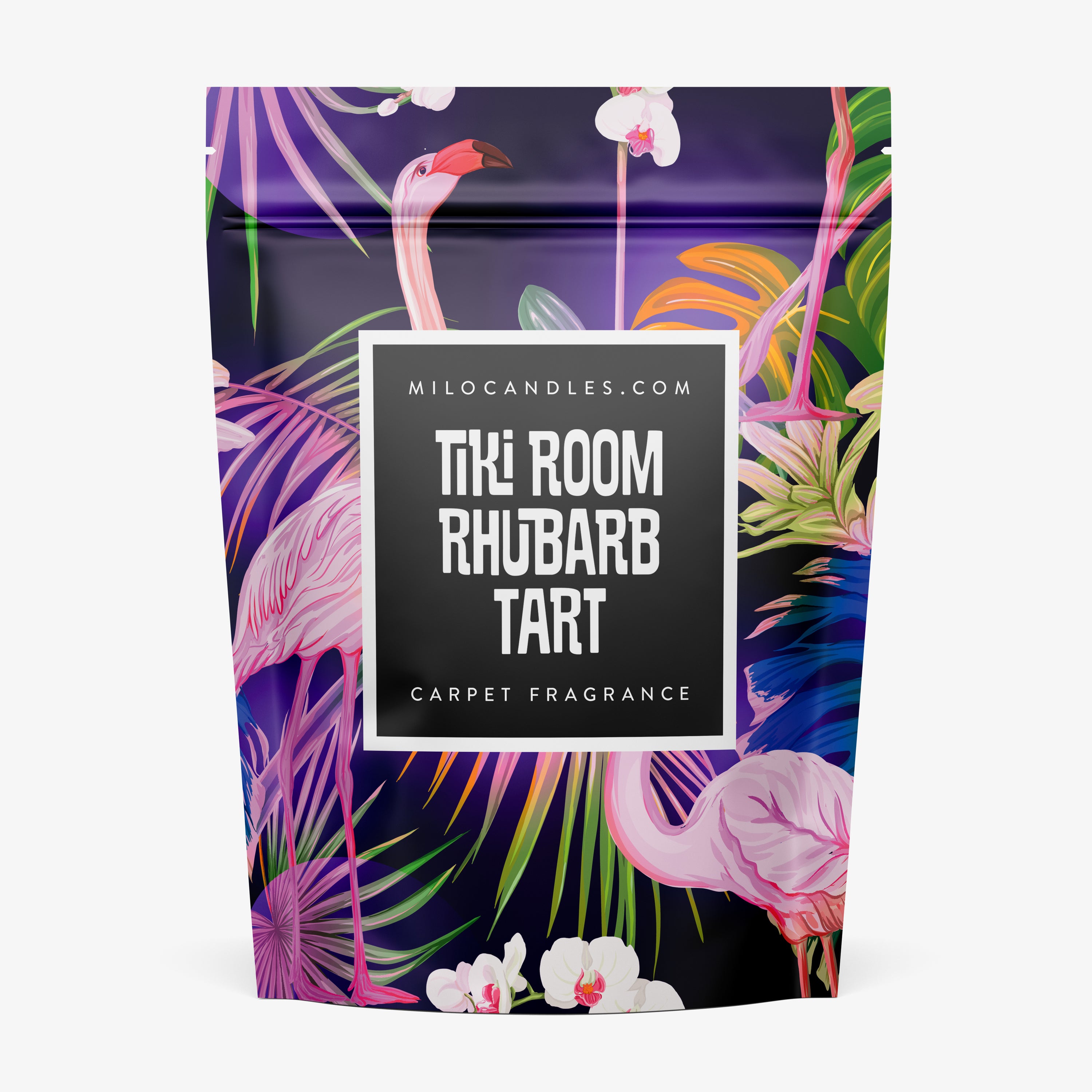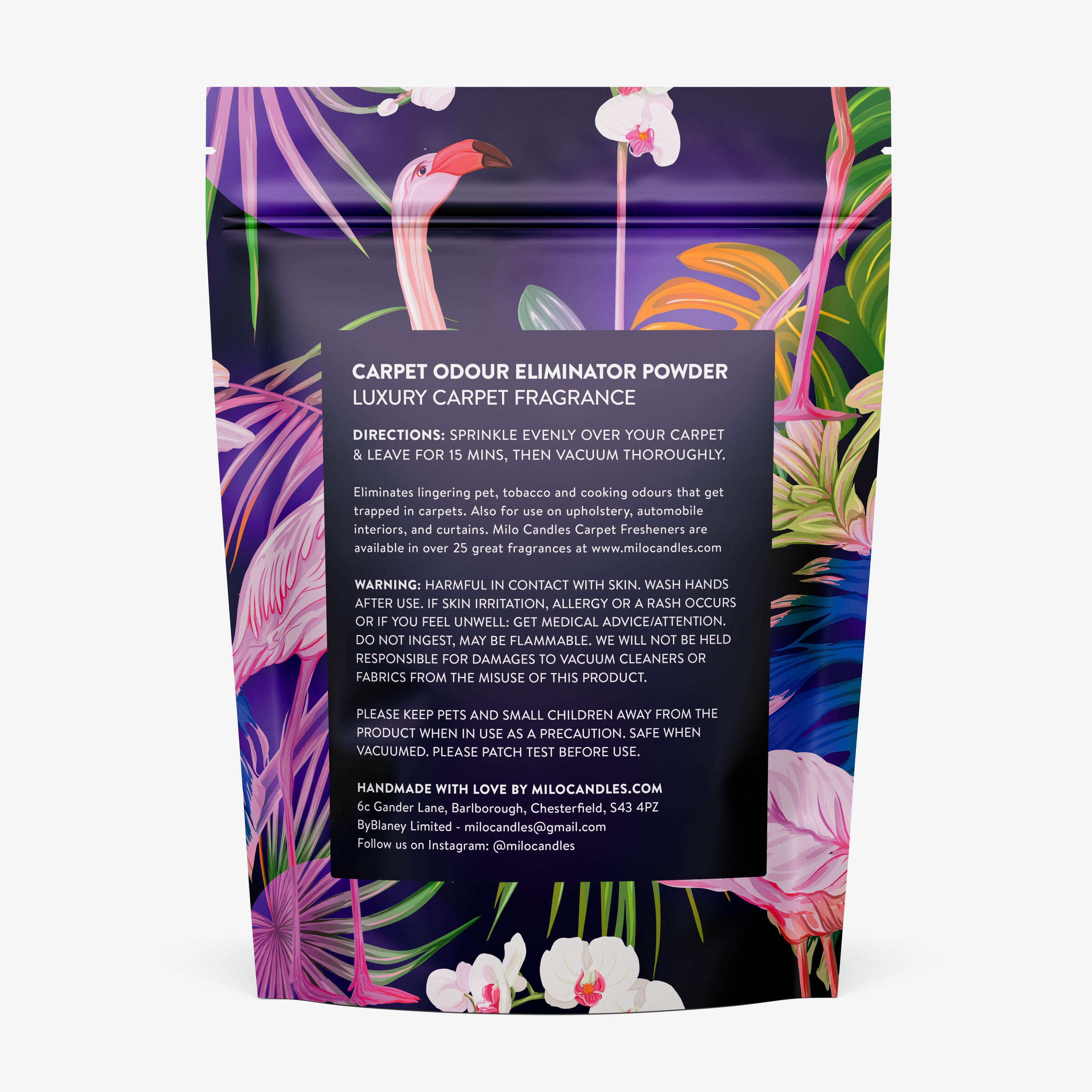 Tiki Room Rhubarb Tart Carpet Freshener
Aroma:
Tiki Room Rhubarb Tart

Description:
Get your Hula skirts ready, it's Tiki time! Dim the lights, and make yourself comfortable in our enchanted Tiki Bar... do we have a sweet treat for you! First up on the menu, Tiki Room Rhubarb Tart! "Chef... add a splash of fresh pineapple, a drop of elderflower, some dry fruits, and lots of rhubarb." All that's left now is for our in-house server to light your table Flame, and we'll bring this baby right out... 

Scent:
A crisp mouthwatering rhubarb fragrance smoothed by elderflower, tea rose and hints of pineapple resting on a base of musk, velvety woods and dry fruits.

Sizes:
500g (Large)

Directions:
Sprinkle evenly over your carpet and leave for 15 minutes. Then, simply vacuum thoroughly to bring the freshness to life.

Instructions:
Please keep pets and small children away from the product when in use as a precaution. Safe when vacuumed. Our carpet freshners have all been created with the same smells that go into our candles, so you can enjoy that scent you love, in any room you like!
Shipping
Our Shipping
For UK customers we use 2nd Class Signed for to give you peace of mind.

- From £3.95

For International we use tracked to help ensure it reaches you without issue.

- From £11.95