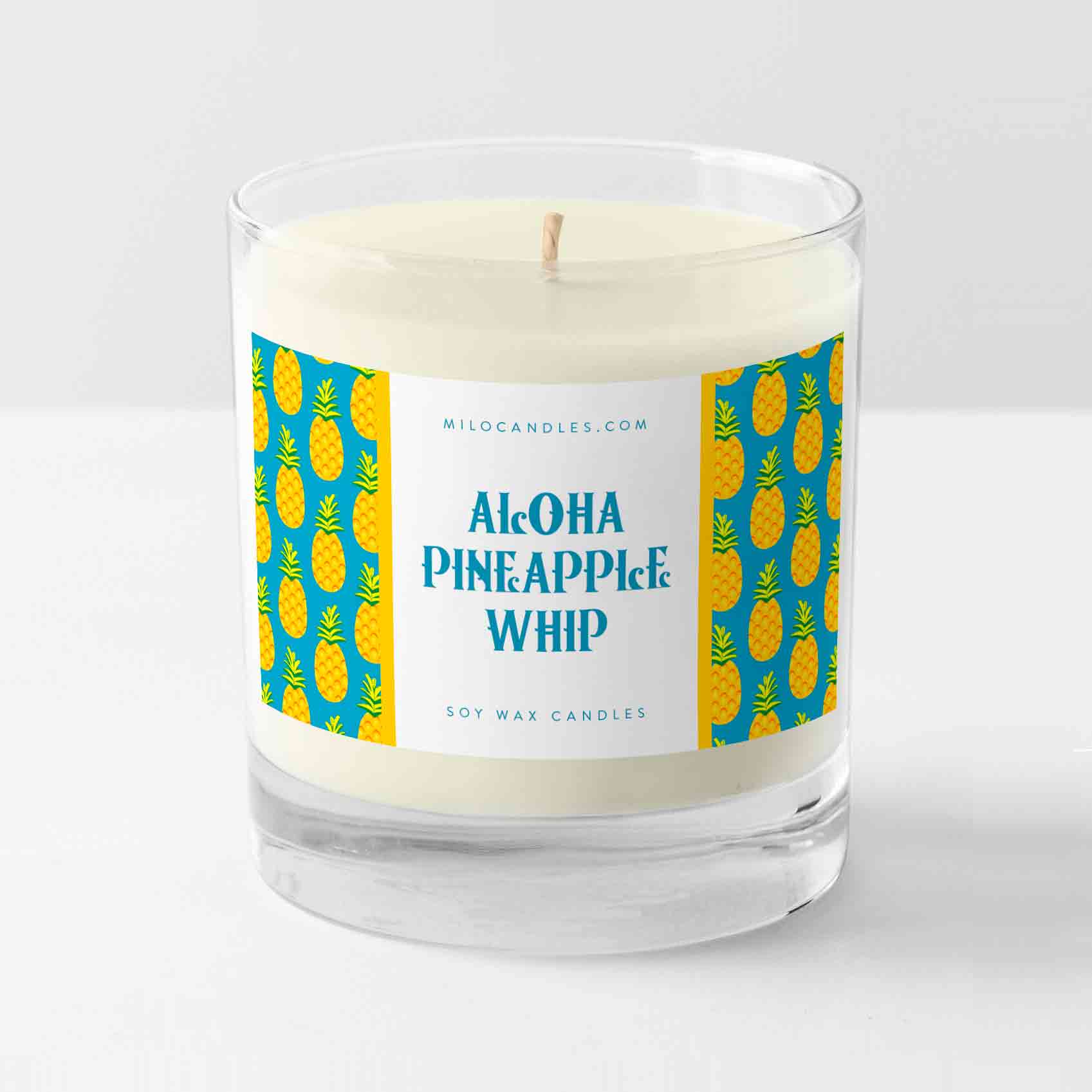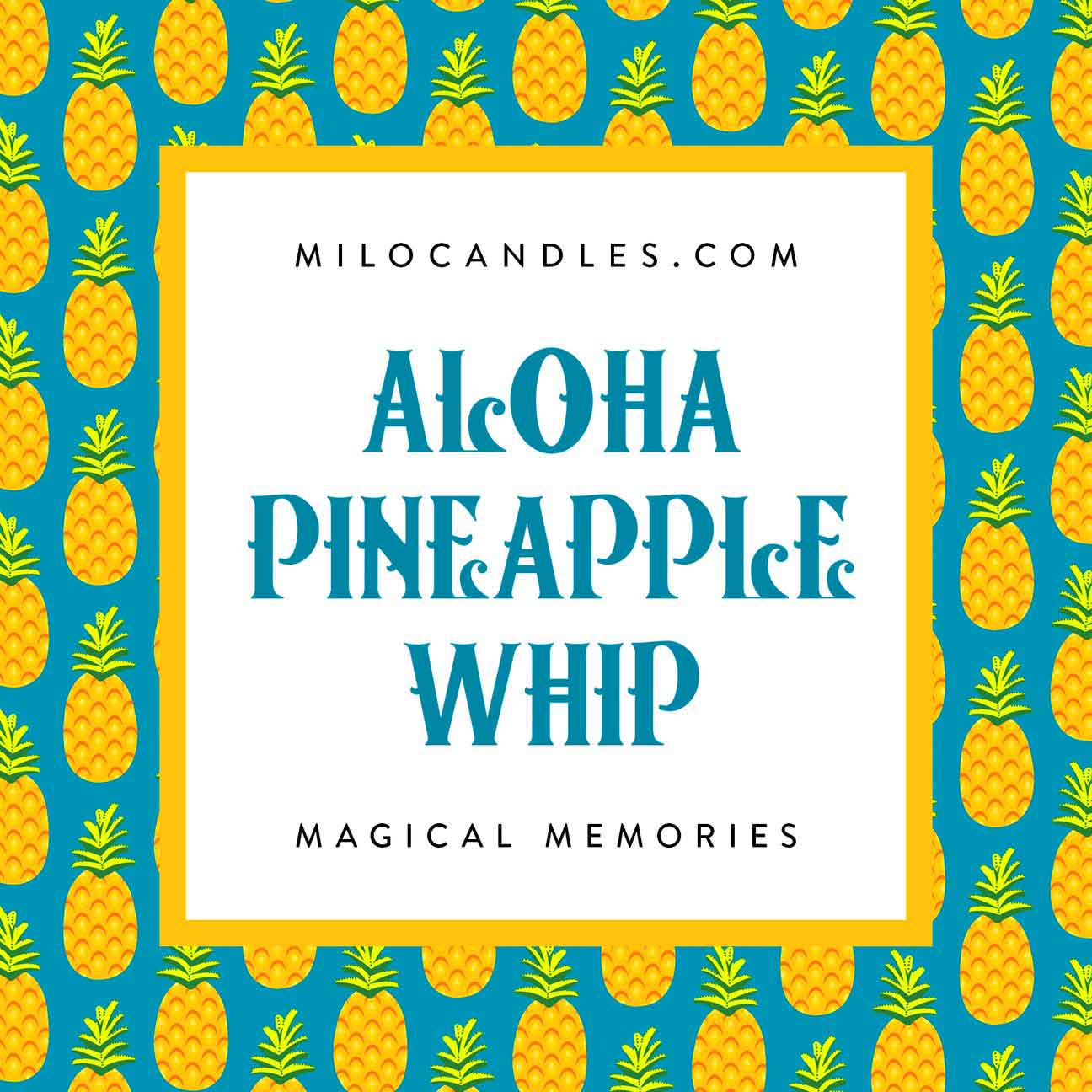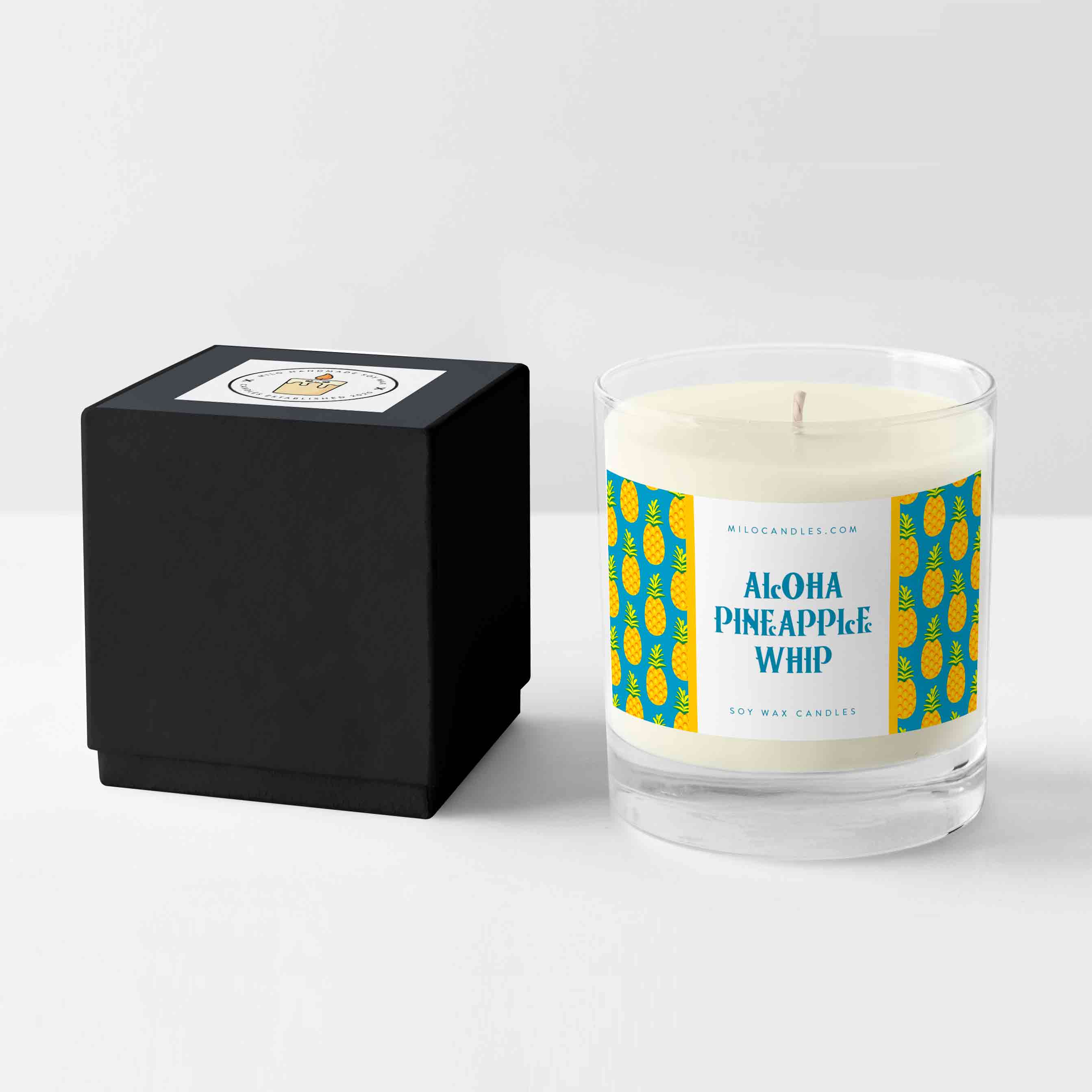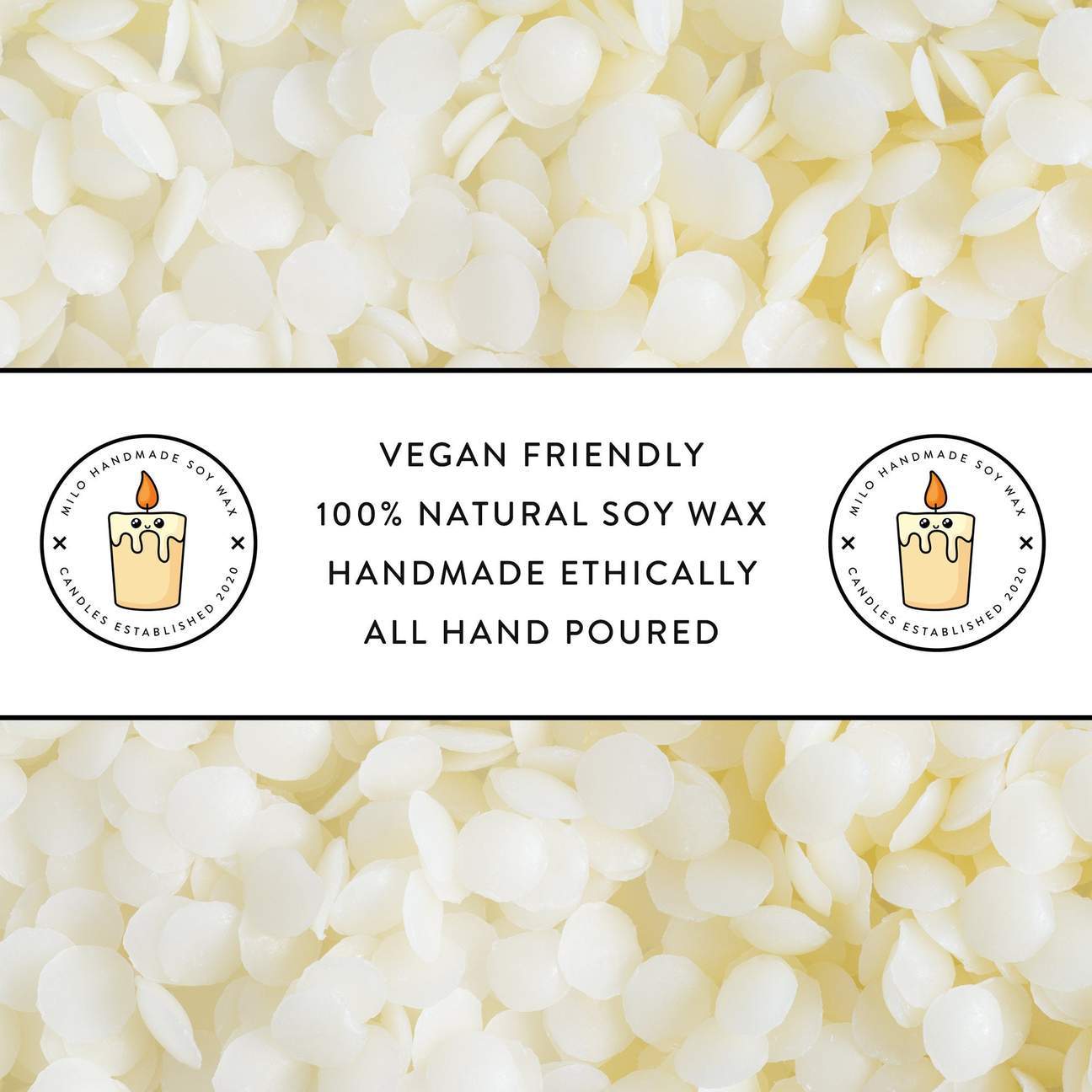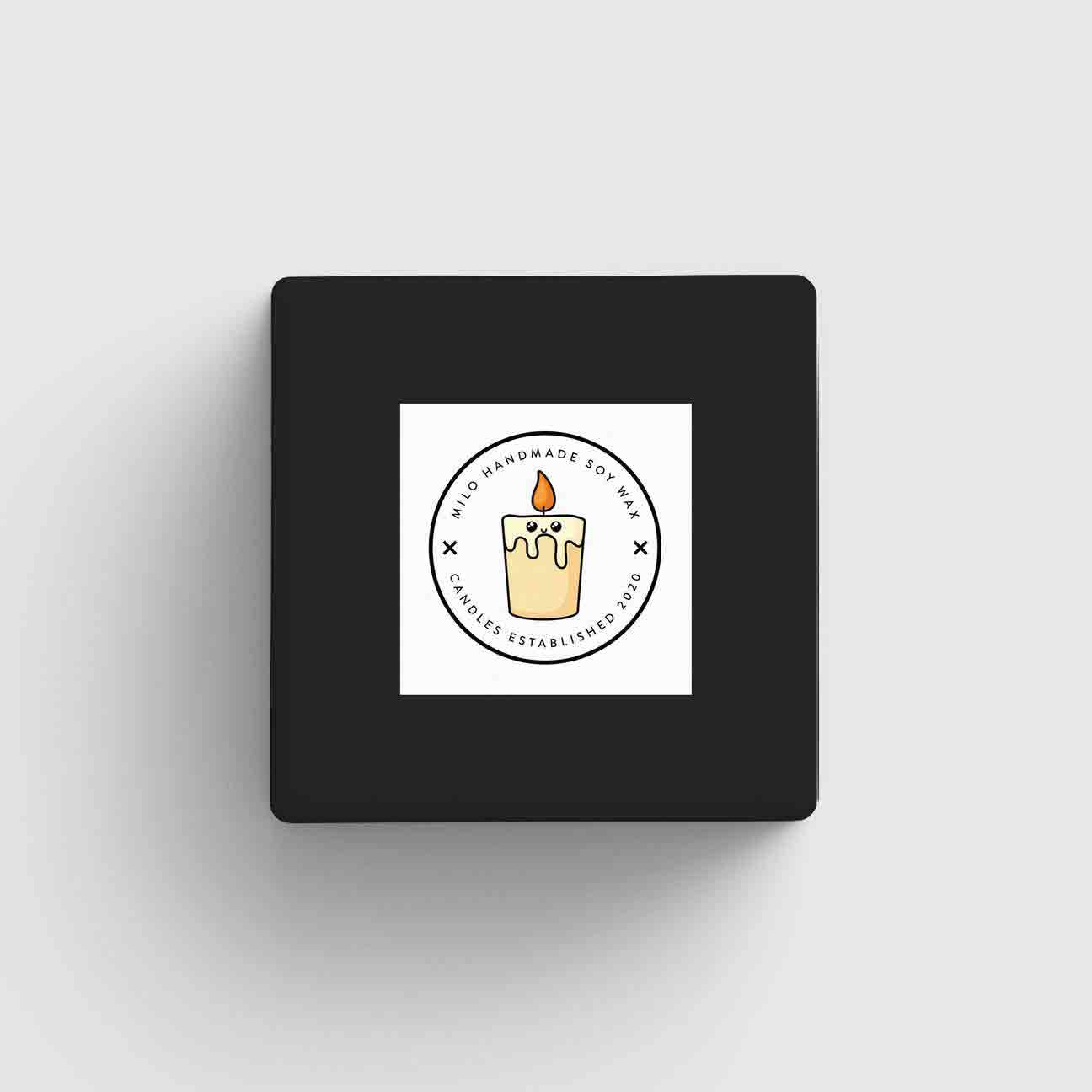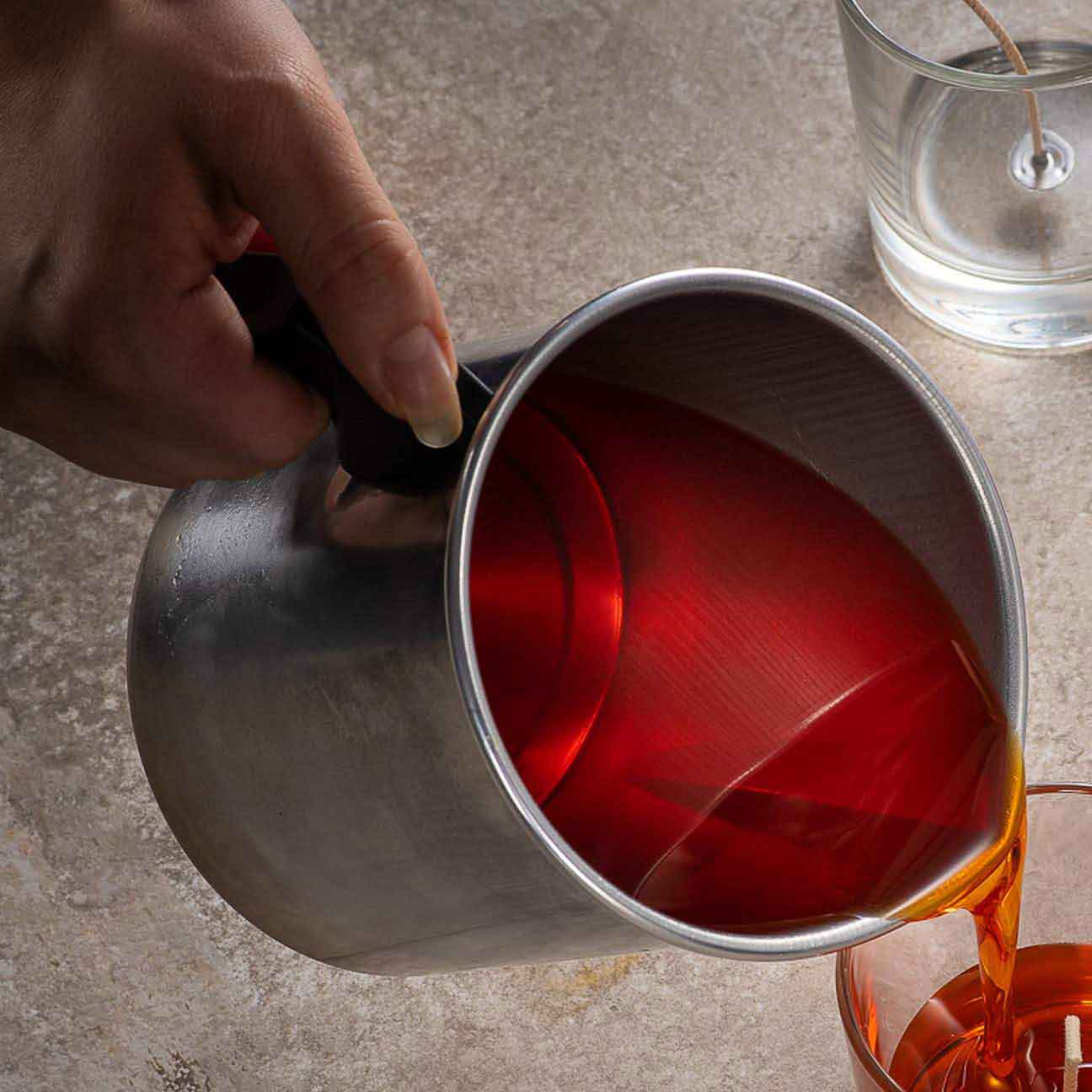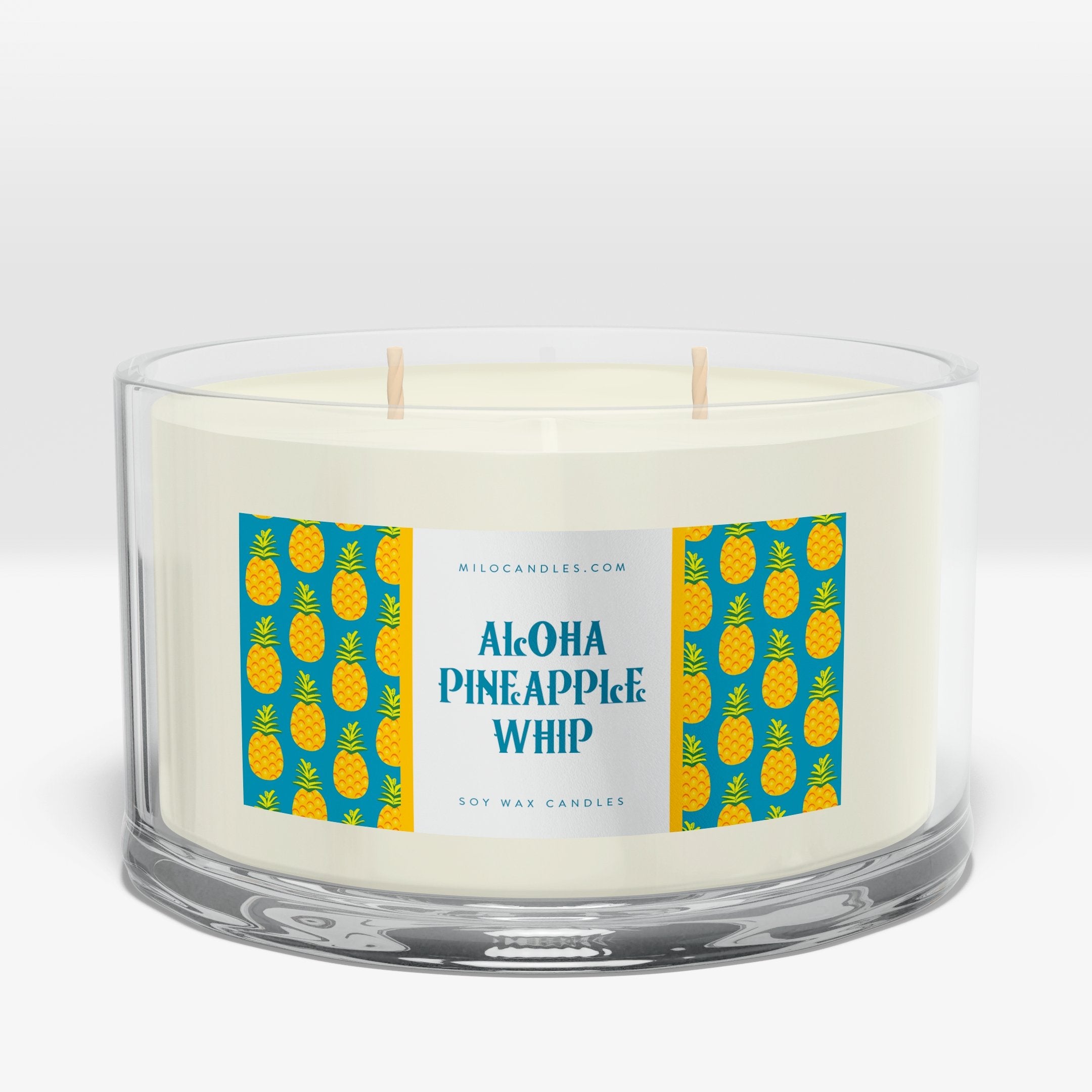 Aloha Pineapple Whip Candle
Aroma:
Pineapple Whip


Description:
What's sweeter than a Pineapple Whip? Our "ALOHA" 100% Natural Soy Wax Pineapple candle. Bring back the memories of your favourite family holidays, with this sweet sumptuous and utterly mouth watering scent. If only we had our very own ice cream van, we would be down at your place in a shot with hula skirts, whipping up these Aloha Pineapples! ALOOOHAAAA!!!
Scent:
A tropical aroma of ripe freshly cut pineapple, with very subtle hints of vanilla pods.
Size Guide:
20cl Size = Diameter: 70mm Height: 84mm
30cl Size = Diameter: 81mm Height: 93mm
50cl Size = Diameter: 125mm Height: 68mm (3 Wick)
Burn Time:
20cl = 30-35 hours
30cl = 40-50 hours
50cl = 55-65 hours
Shipping
Our Shipping
For UK customers we use 2nd Class Signed for to give you peace of mind.

- From £3.95

For International we use tracked to help ensure it reaches you without issue.

- From £11.95