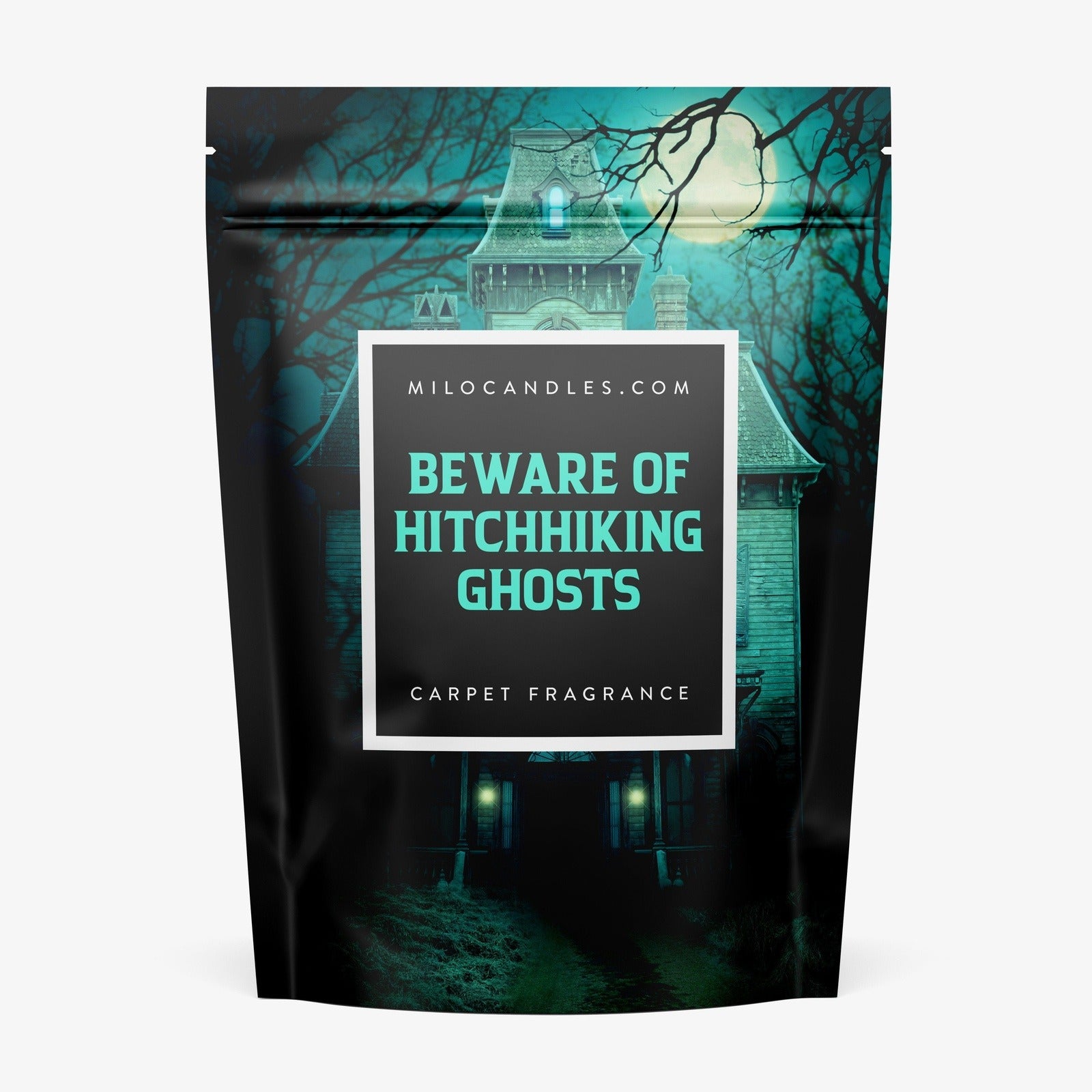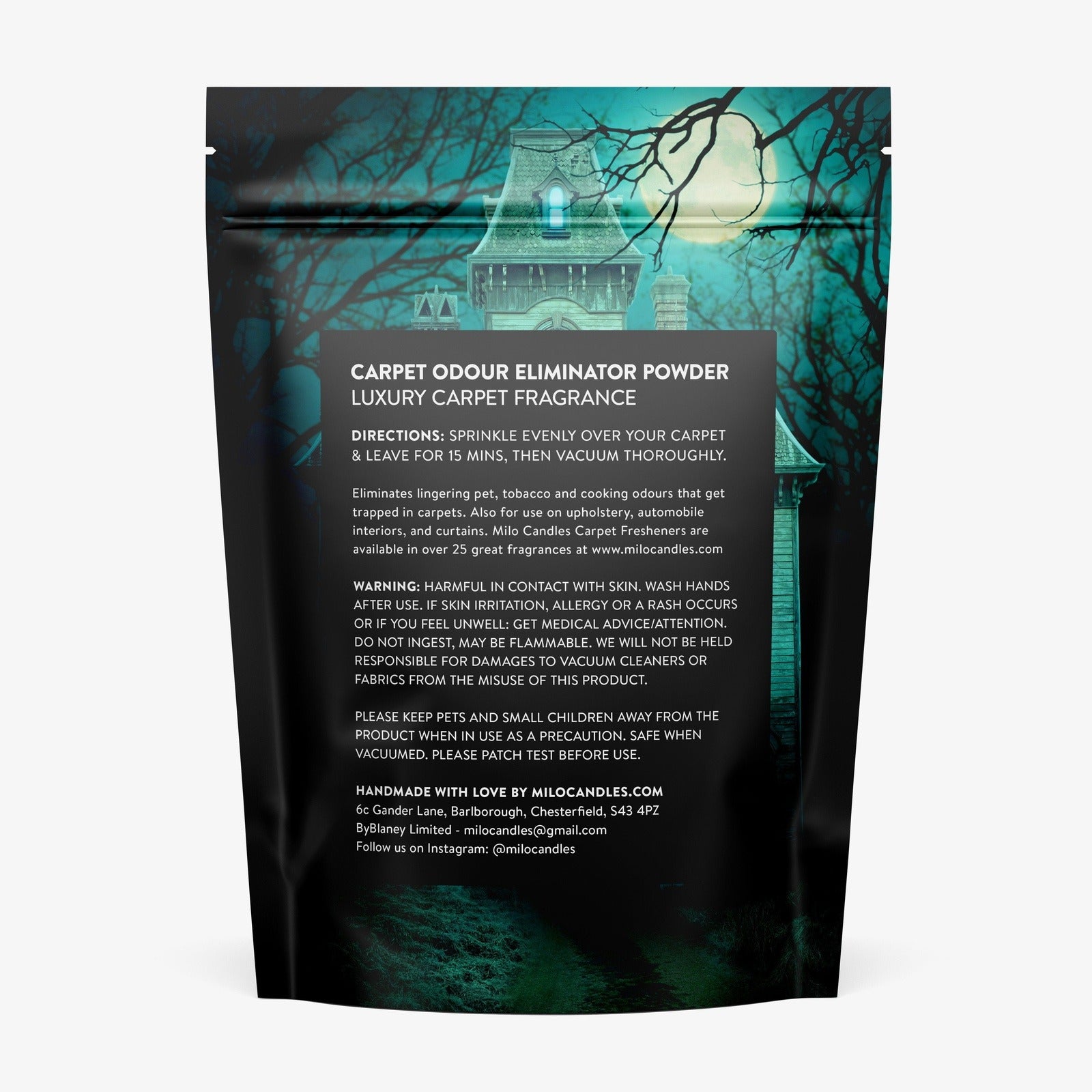 Beware Of Hitchhiking Ghosts Carpet Freshener
Aroma:
Ghoulish Delight (Ginger & Nutmeg)

Description:
Look behind you... there's a ghost! Just kidding, but... how's this for spooky!? With every order, we're giving you 3 invisible hitchhiking ghosts, yes that's right you can't see them, but we all know they have a habit of hanging around! Disclaimer: This carpet freshner does not include a free ghost — but it does include a wonderful scent to bring those holiday memories back!

Scent:
Fiery ginger, and mixed scents of spicy nutmeg give that delicately delightful yet spooky feel to this delightfully haunted fragrance. Think of the best smelling haunted house you've been in, and you are pretty much there.

Sizes:
500g (Large)

Directions:
Sprinkle evenly over your carpet and leave for 15 minutes. Then, simply vacuum thoroughly to bring the freshness to life.

Instructions:
Please keep pets and small children away from the product when in use as a precaution. Safe when vacuumed. Our carpet freshners have all been created with the same smells that go into our candles, so you can enjoy that scent you love, in any room you like!

Shipping
Our Shipping
For UK customers we use 2nd Class Signed for to give you peace of mind.

- From £3.95

For International we use tracked to help ensure it reaches you without issue.

- From £11.95