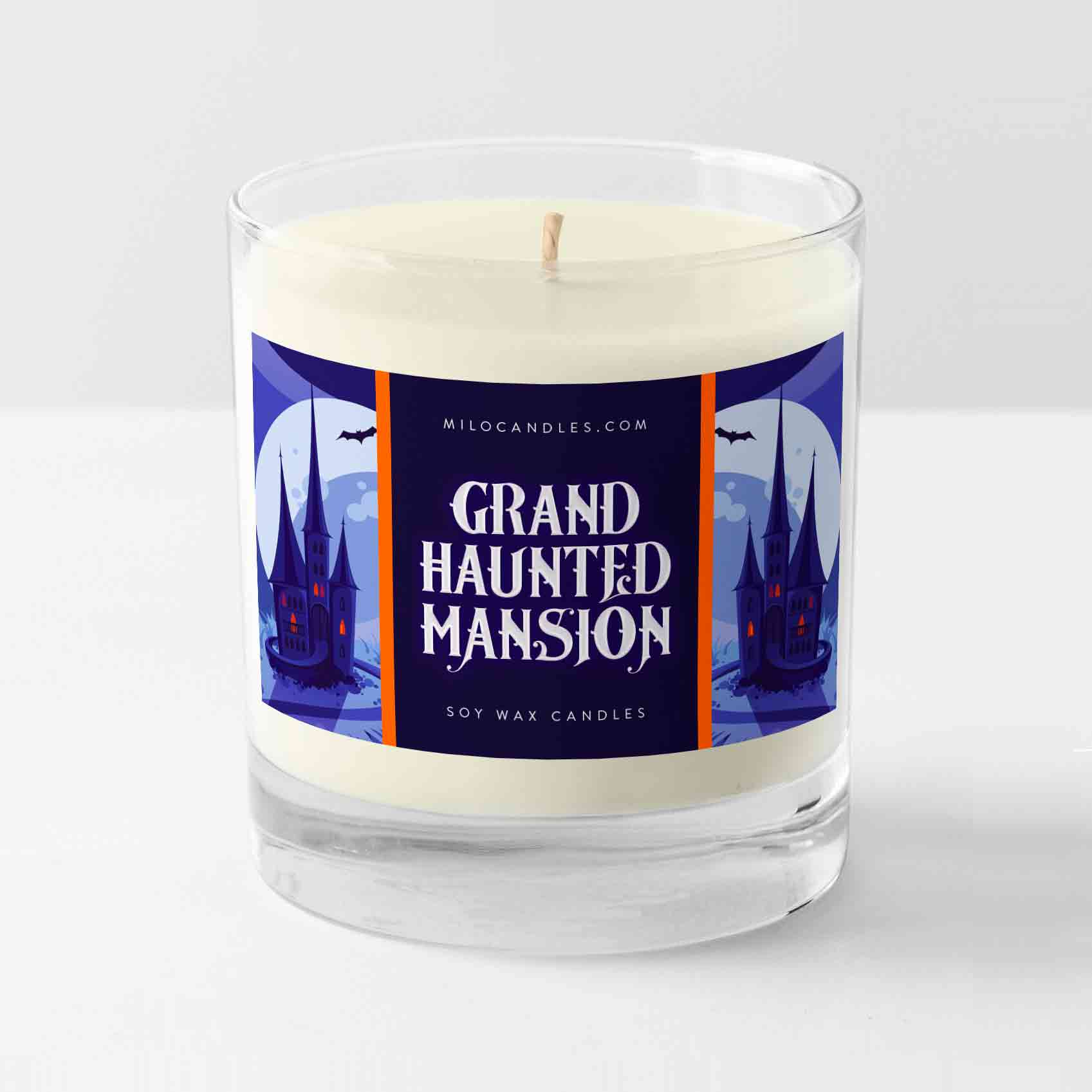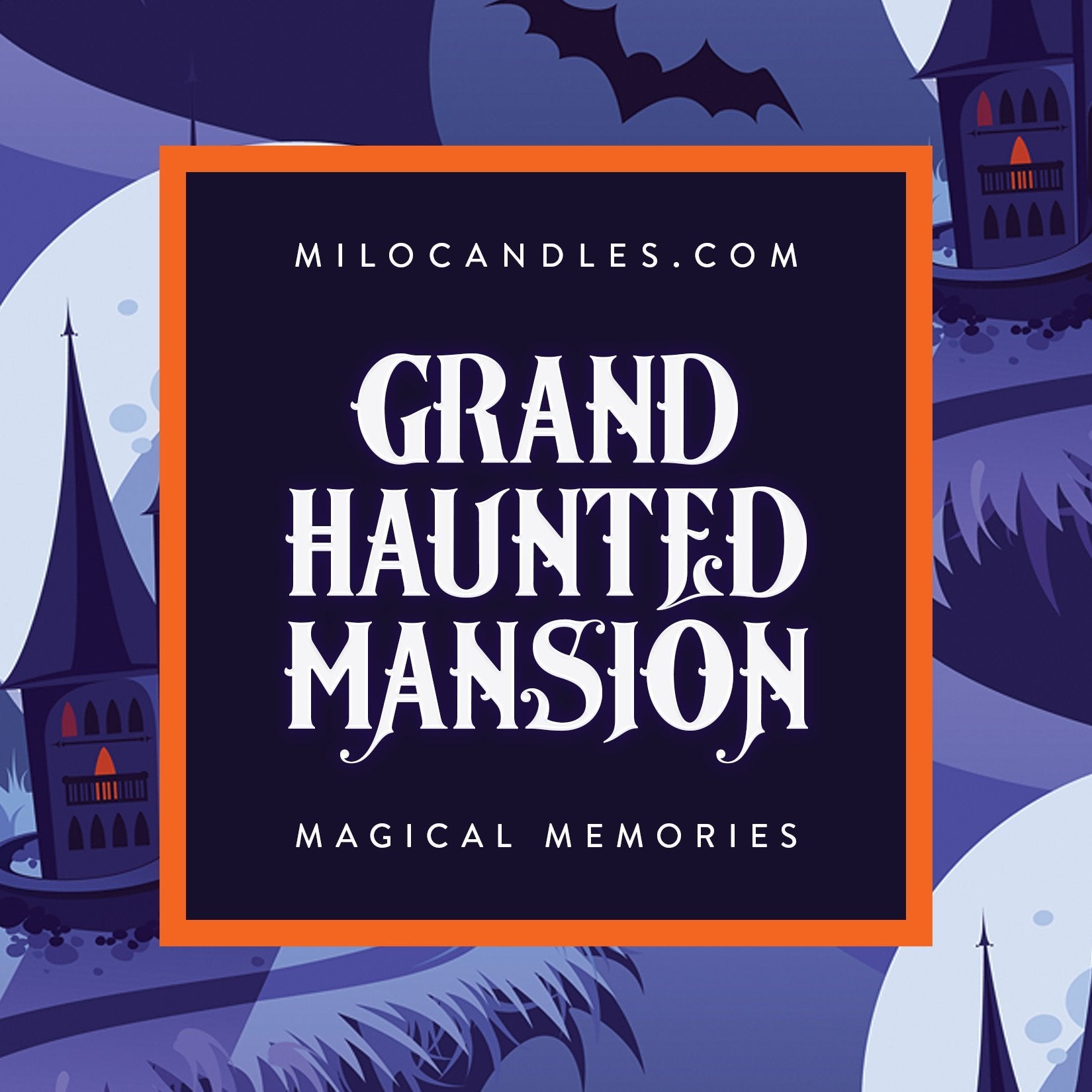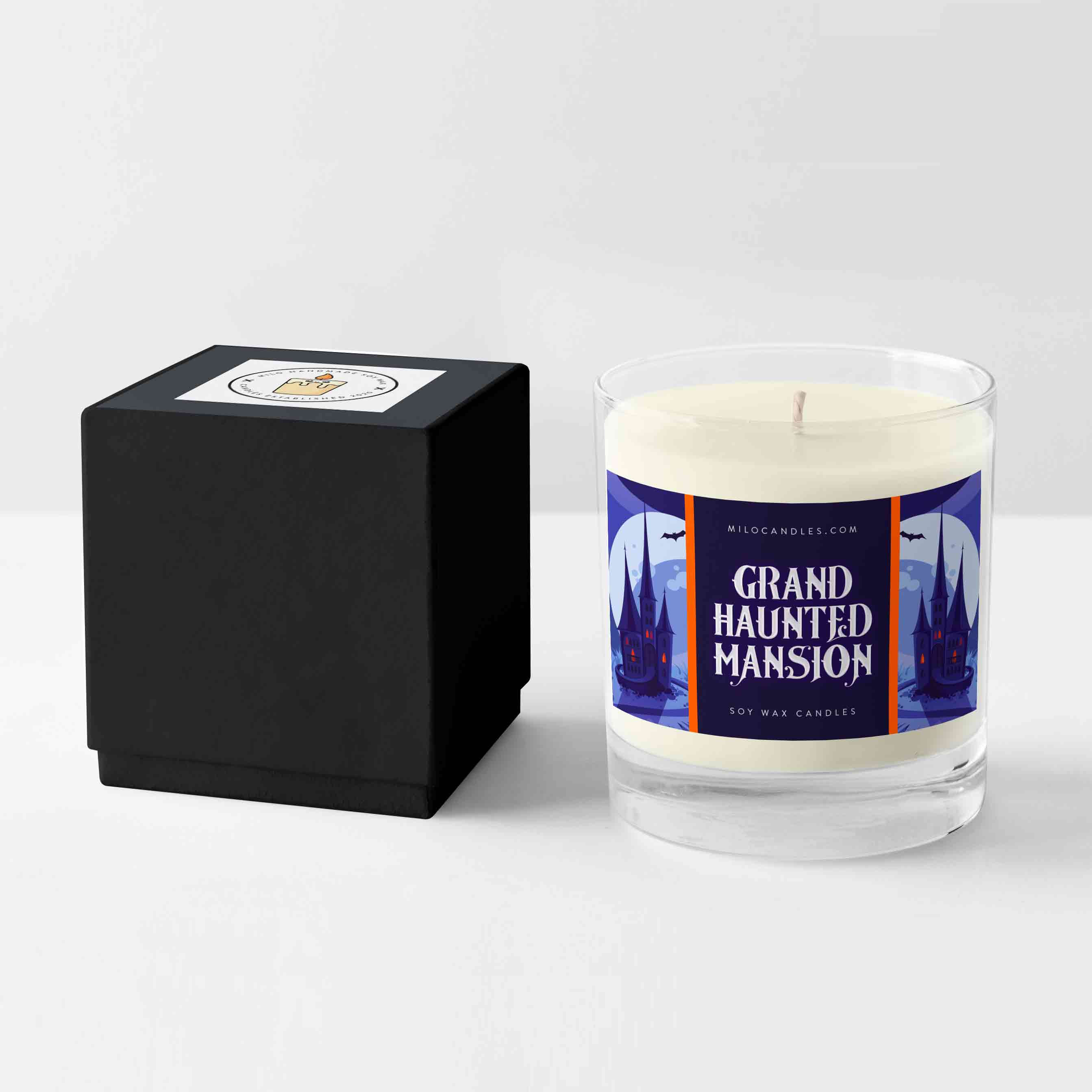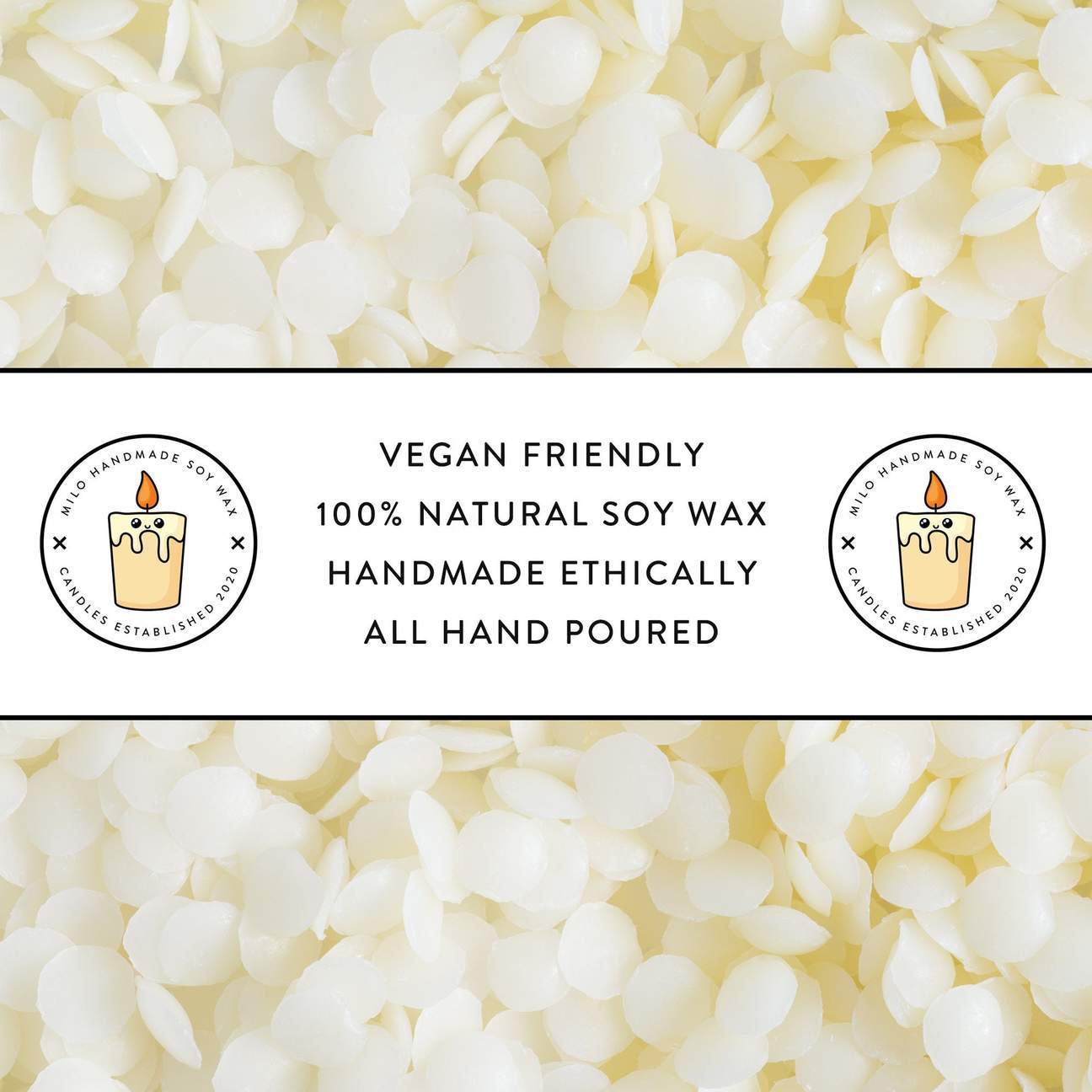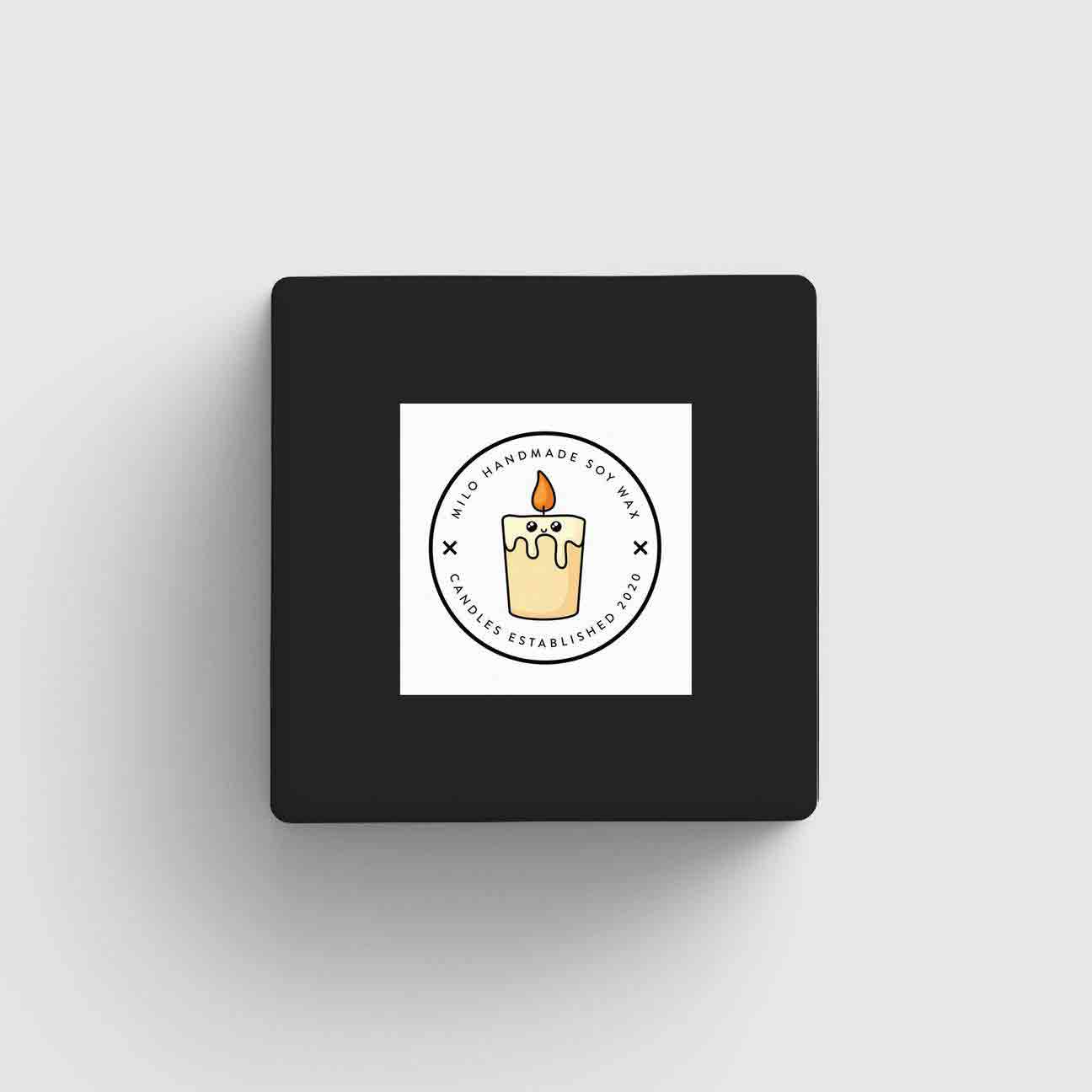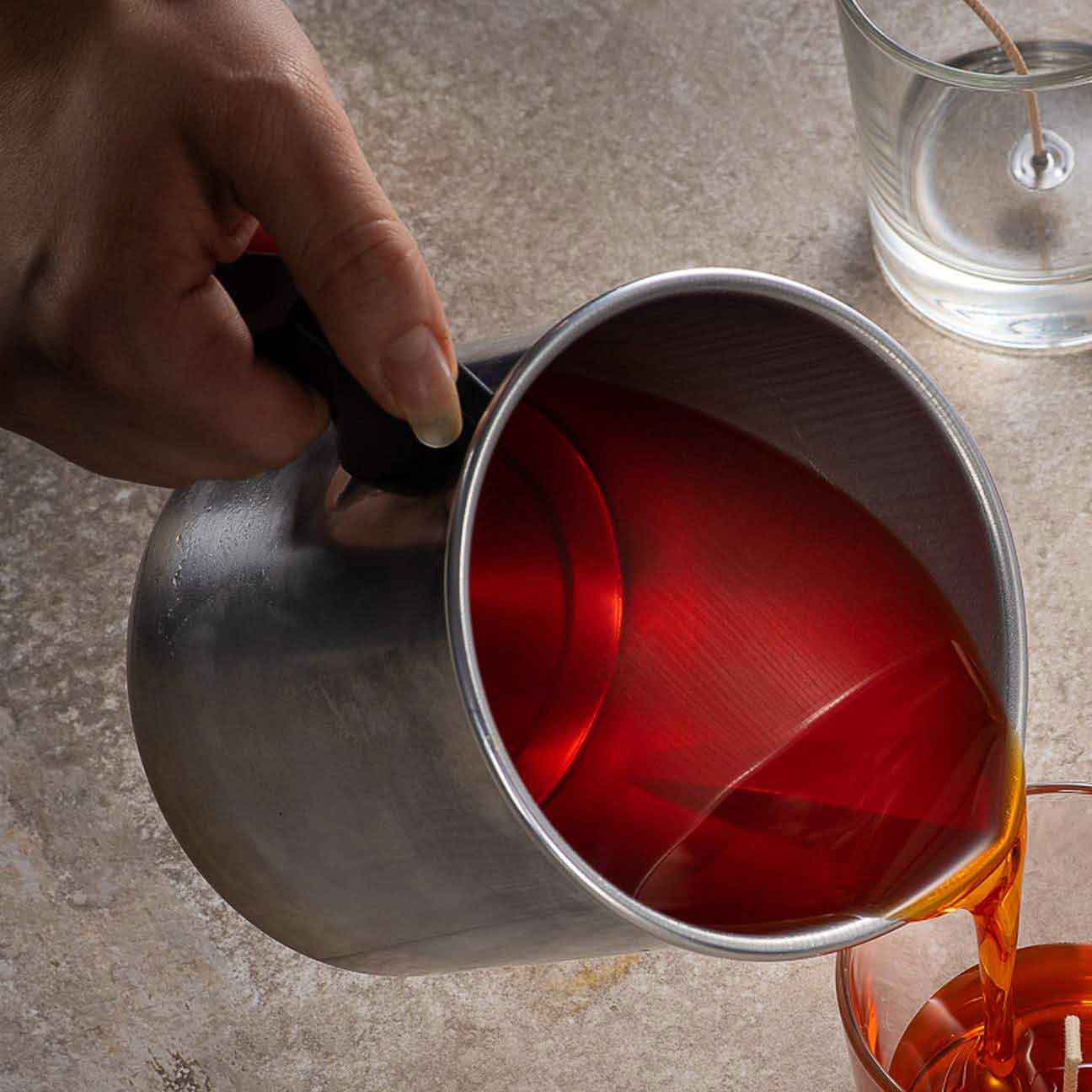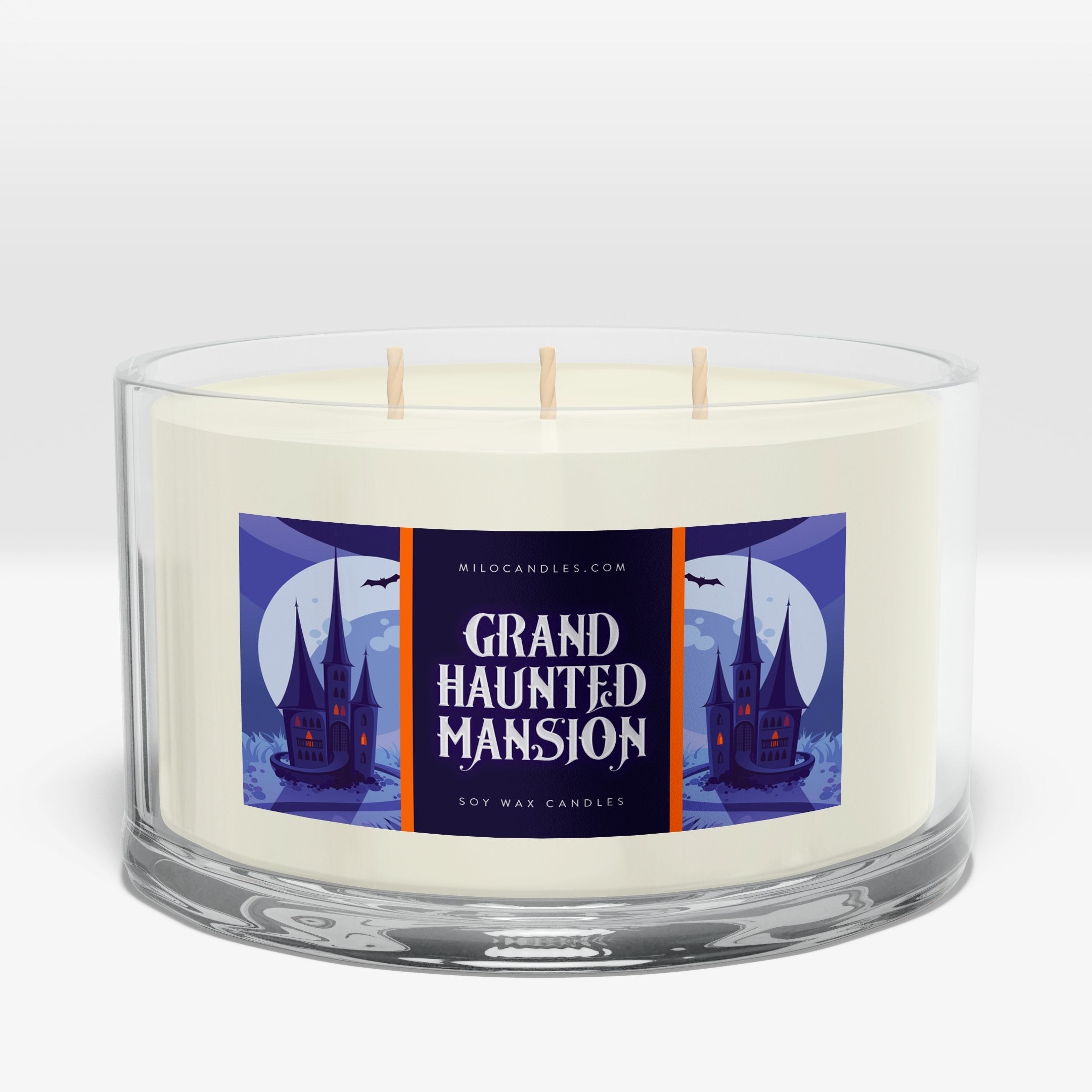 Grand Haunted Mansion Candle
Aroma:
Posh Haunted Hotel
Description:
Brace yourself dear ones, it's been known that anyone who dares to enter "The Grand Haunted Mansion" shall never return. Are you ready for a posh fright of a lifetime? What's that shadow in the corner you see, "Muwahaha" is that a Victorian female ghost you see, or just simply a figment of your wild imagination!? Ok, don't worry about those screams, just keeping following me, yes... that's it, keep coming, keep coming....

Scent:
This potent and magical concoction is a beautiful blend of earthy, sweet and floral notes.
Size Guide:
20cl Size = Diameter: 70mm Height: 84mm
30cl Size = Diameter: 81mm Height: 93mm
50cl Size = Diameter: 125mm Height: 68mm (3 Wick)
Burn Time:
20cl = 30-35 hours
30cl = 40-50 hours
50cl = 55-65 hours
Shipping
Our Shipping
For UK customers we use 2nd Class Signed for to give you peace of mind.

- From £3.95

For International we use tracked to help ensure it reaches you without issue.

- From £11.95