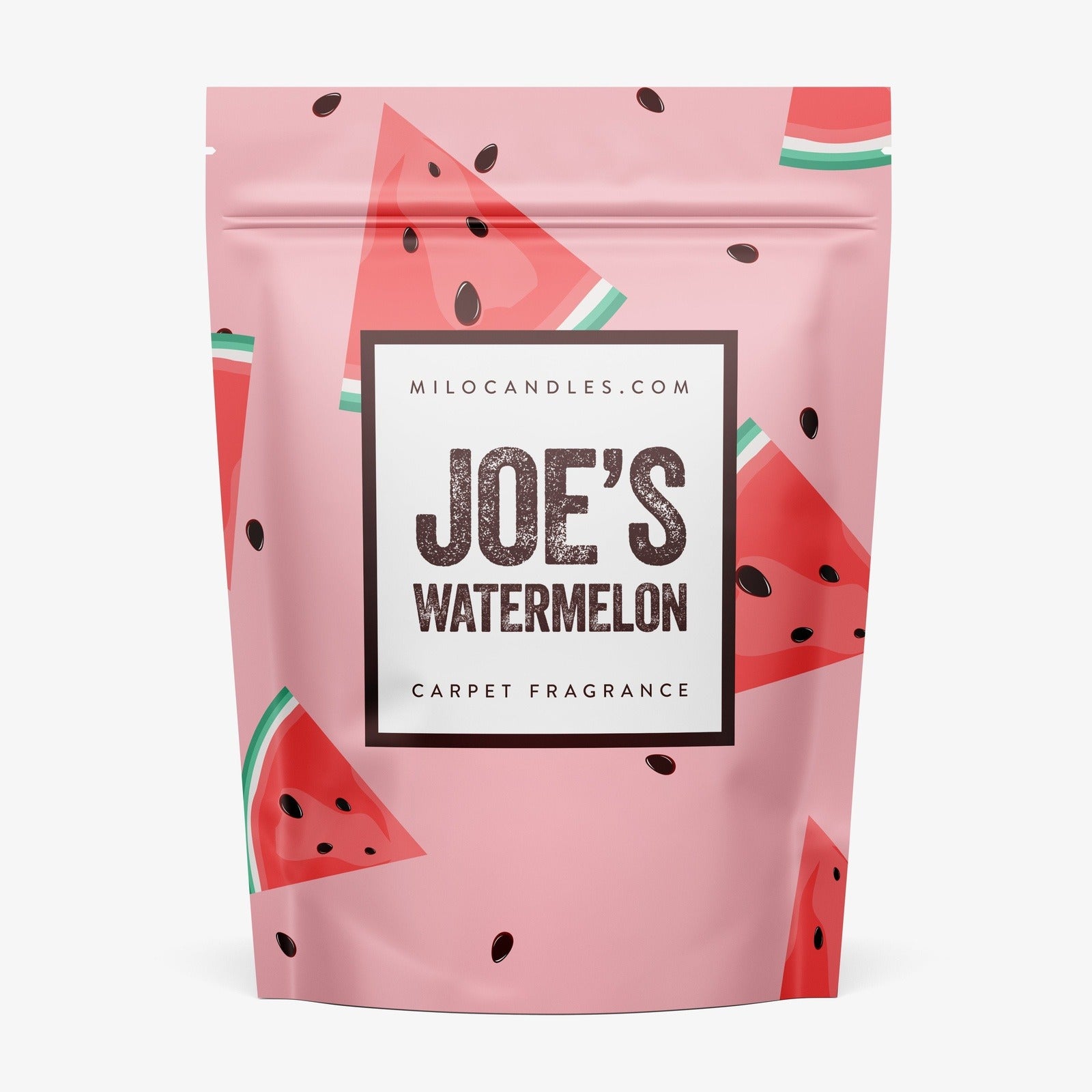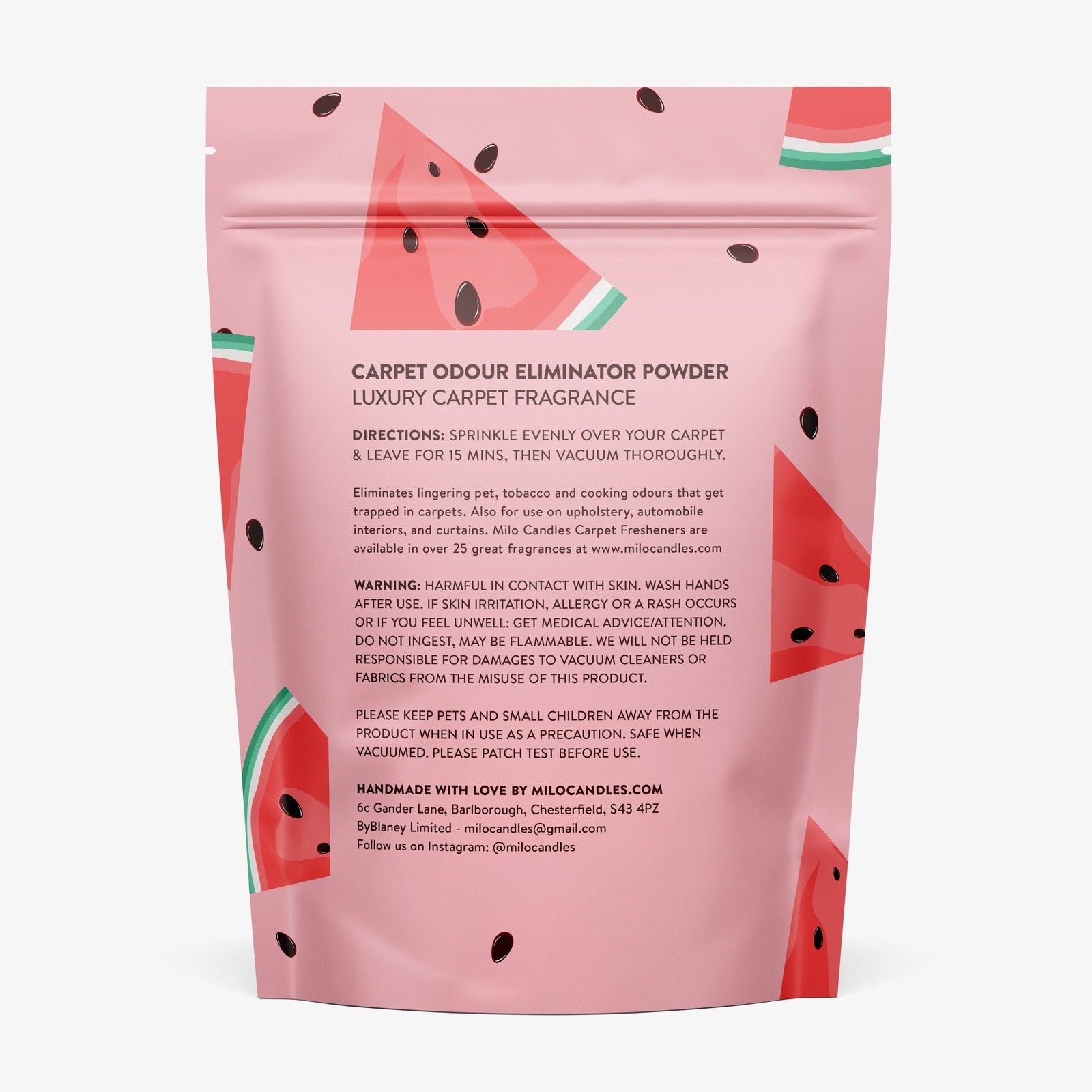 Joe's Watermelon Carpet Freshener
Aroma:
Watermelon

Description:
Boardwalk Joe, a local legend who is known to mix up the best ice-cold Margarita's faster than you can reach for your wallet. Boy oh boy is it HOT out here... so what's on the menu today Joe? "WATERMELON!" Yes... I'll take it, bring me back those memories of long summer days outside, and pure delicious fruit refreshment. Now all I need is a straw...

Scent:
Top notes of honeydew melon add a bright fruity punch to this classic scent, while a strong middle note of watermelon brings out its full authenticity. Add a base note of sugar for sweetness for a burst of summertime deliciousness.

Sizes:
500g (Large)

Directions:
Sprinkle evenly over your carpet and leave for 15 minutes. Then, simply vacuum thoroughly to bring the freshness to life.

Instructions:
Please keep pets and small children away from the product when in use as a precaution. Safe when vacuumed. Our carpet freshners have all been created with the same smells that go into our candles, so you can enjoy that scent you love, in any room you like!
Shipping
Our Shipping
For UK customers we use 2nd Class Signed for to give you peace of mind.

- From £3.95

For International we use tracked to help ensure it reaches you without issue.

- From £11.95