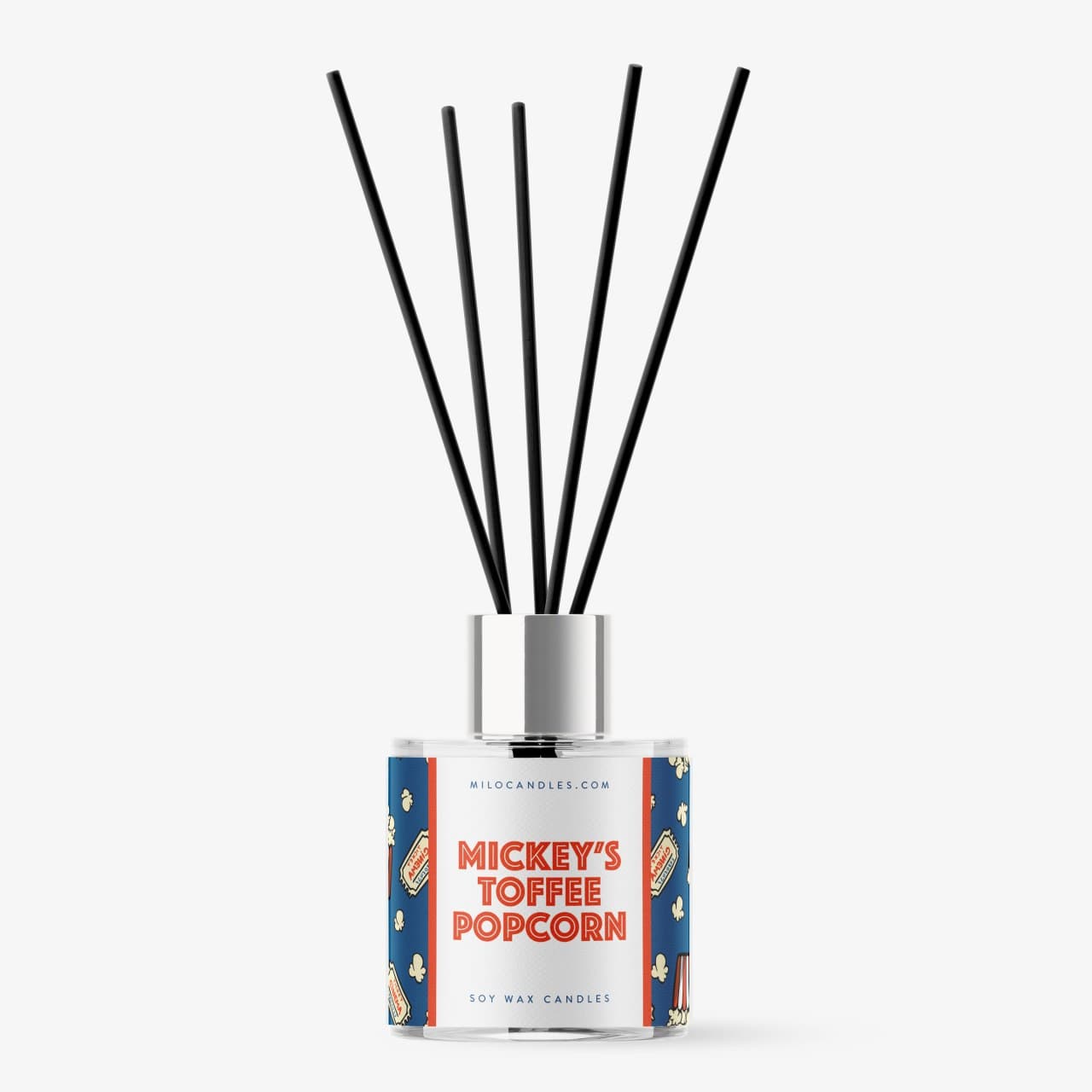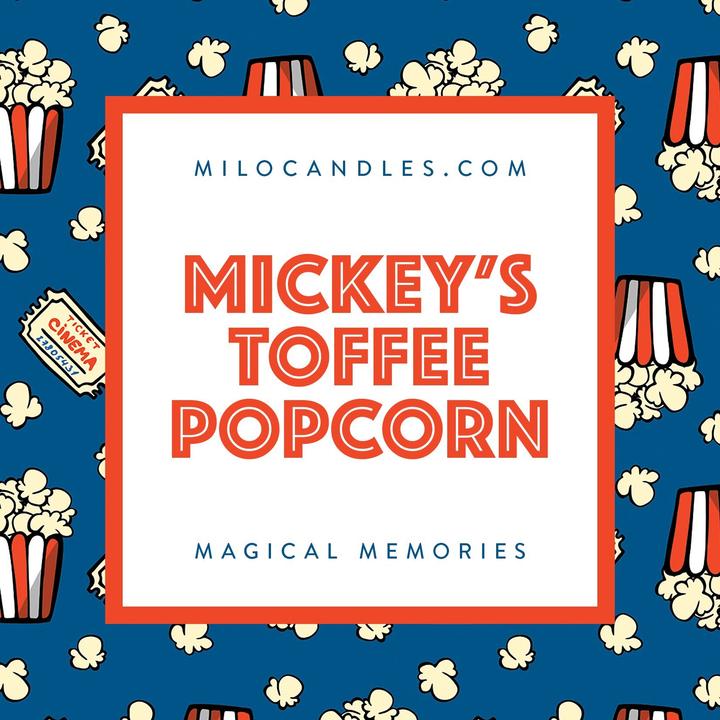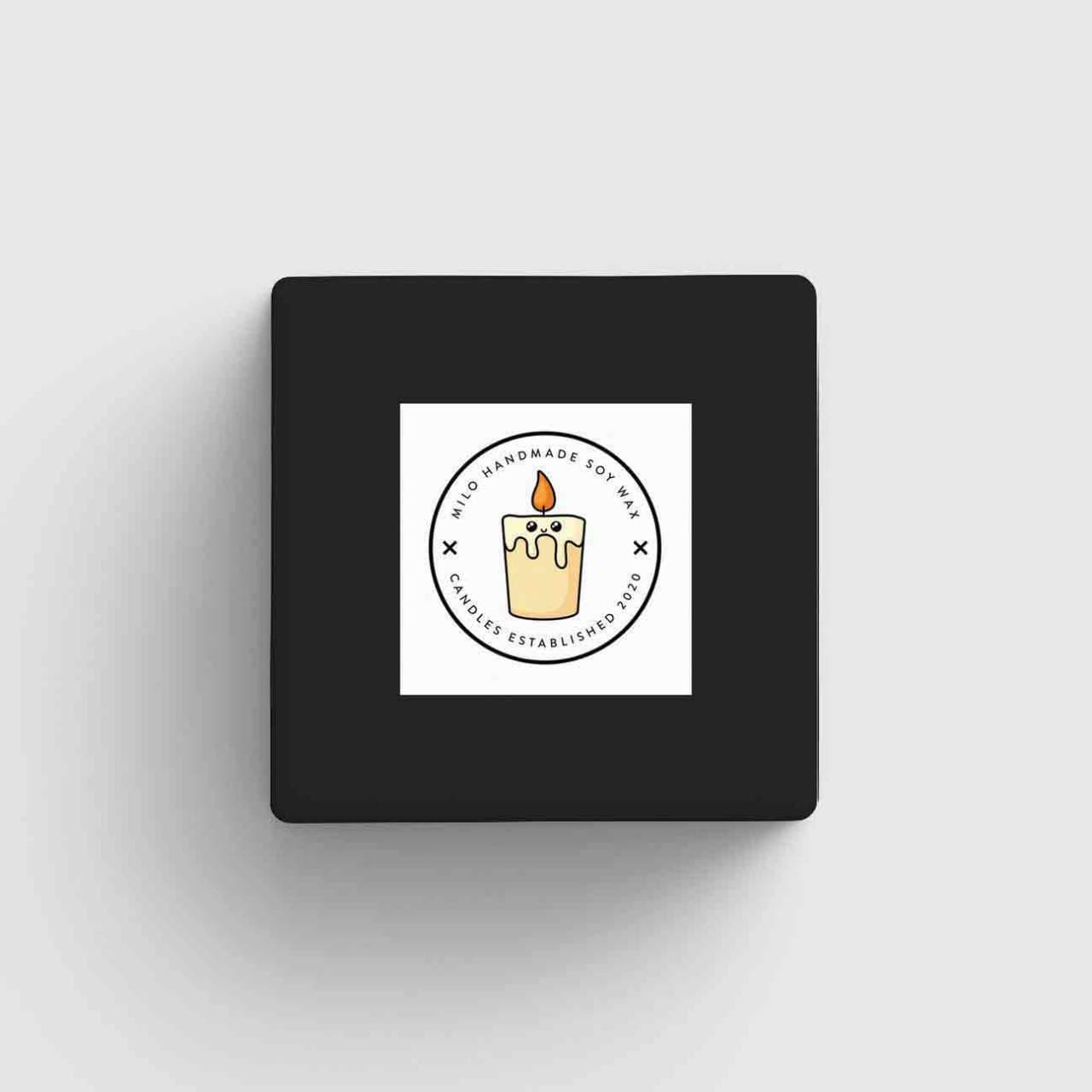 Mickey's Toffee Popcorn Diffuser
Aroma:
Toffee Popcorn

Description:
Roll up... Roll up... come and get your Popcorn! Meet all of the wonderful little characters that live within the Popcorn Carts! We've 8 carts to choose from, but before we get started here's some buttery magical Toffee Popcorn to sweeten up your day. Had one already!? Ok, no problem... another one bites the husk!

Scent:
A sweet accord with notes of soft vanilla and creamy buttery popcorn.
Size Guide:
100ml 
5 x Black Reeds

Scent Time:
Approx 8+ Weeks
Usage & Care:
Place your diffuser in an area where the fragrance will disperse throughout the room with air circulation. Flip your reeds every few days for a refresh of fragrance - keeping in mind the more you flip the faster your fragrance oil will evaporate.

Shipping
Our Shipping
For UK customers we use 2nd Class Signed for to give you peace of mind.

- From £3.95

For International we use tracked to help ensure it reaches you without issue.

- From £11.95