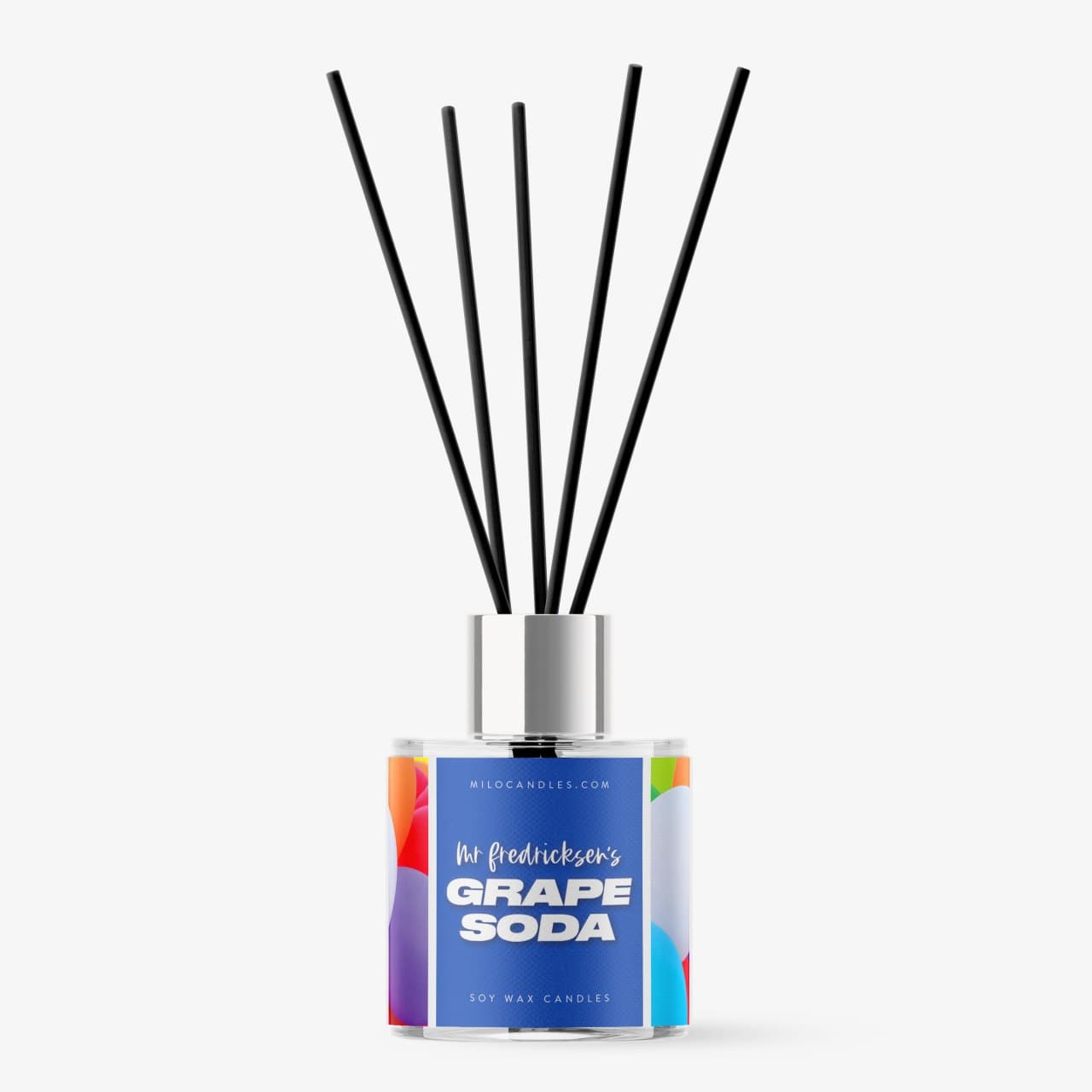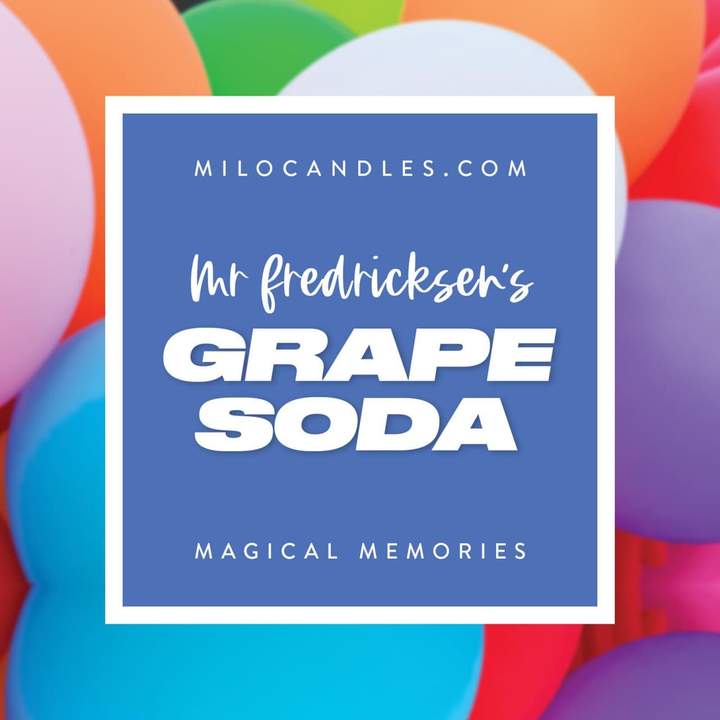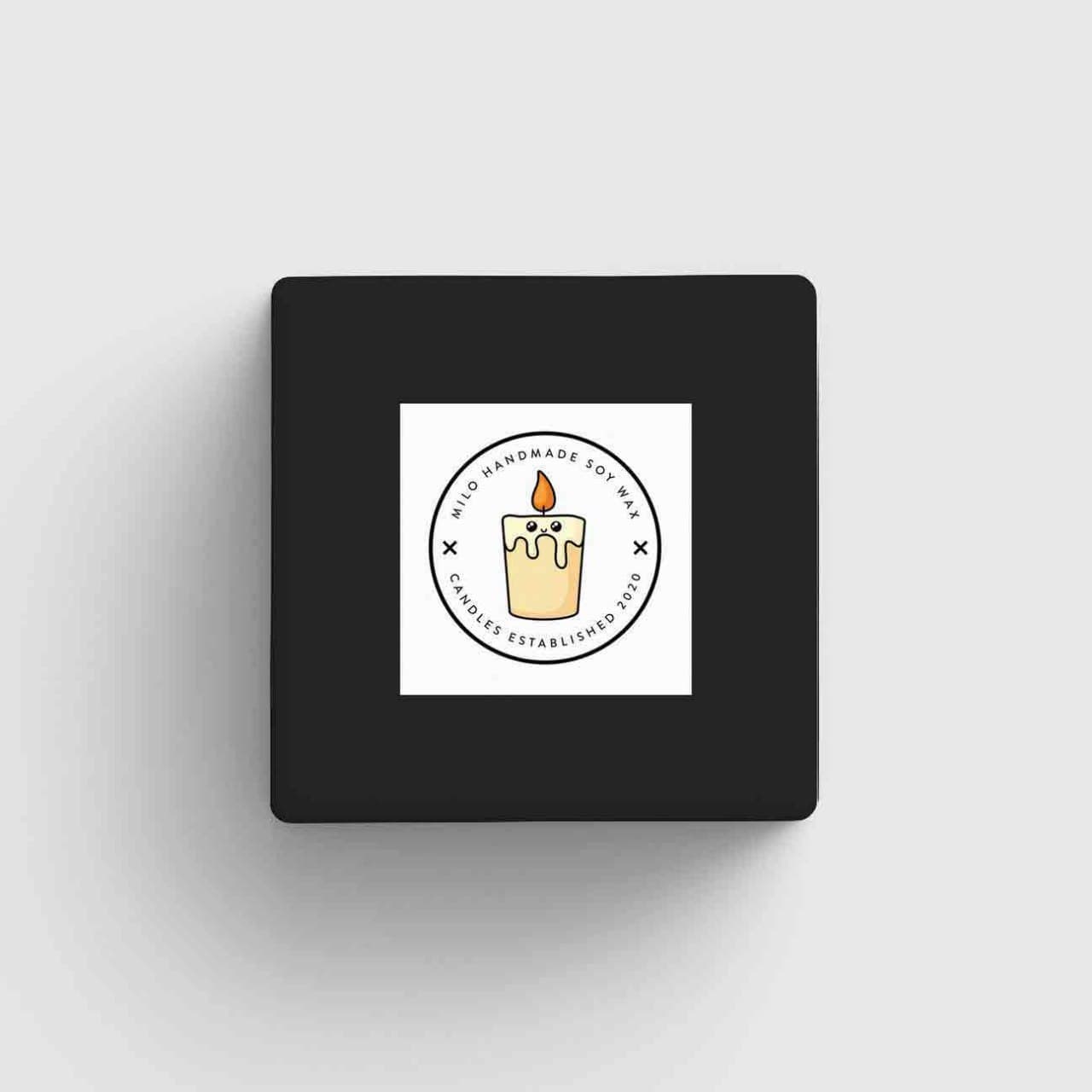 Mr Fredricksen's Grape Soda Diffuser
Scent:
Grape Soda

Description:
Adventure is waiting! Only explorers get in here, so do you think you've got what it takes to burn Milo's Magical Candles? Don't worry, we don't bite... you and me - we're in the club now. Found your balloon? Great, well go ahead... go on... congratulations guys for performing above and beyond the call of duty, we're awarding you with Mr Fredricksen's Grape Soda.

Artisan:
A fizzy fruity accord with sparkling grape notes, enhanced with nuances of crisp white apple, pear and peach skin.
Size Guide:
100ml 
5 x Black Reeds

Scent Time:
Approx 8+ Weeks
Usage & Care:
Place your diffuser in an area where the fragrance will disperse throughout the room with air circulation. Flip your reeds every few days for a refresh of fragrance - keeping in mind the more you flip the faster your fragrance oil will evaporate.

Shipping
Our Shipping
For UK customers we use 2nd Class Signed for to give you peace of mind.

- From £3.95

For International we use tracked to help ensure it reaches you without issue.

- From £11.95