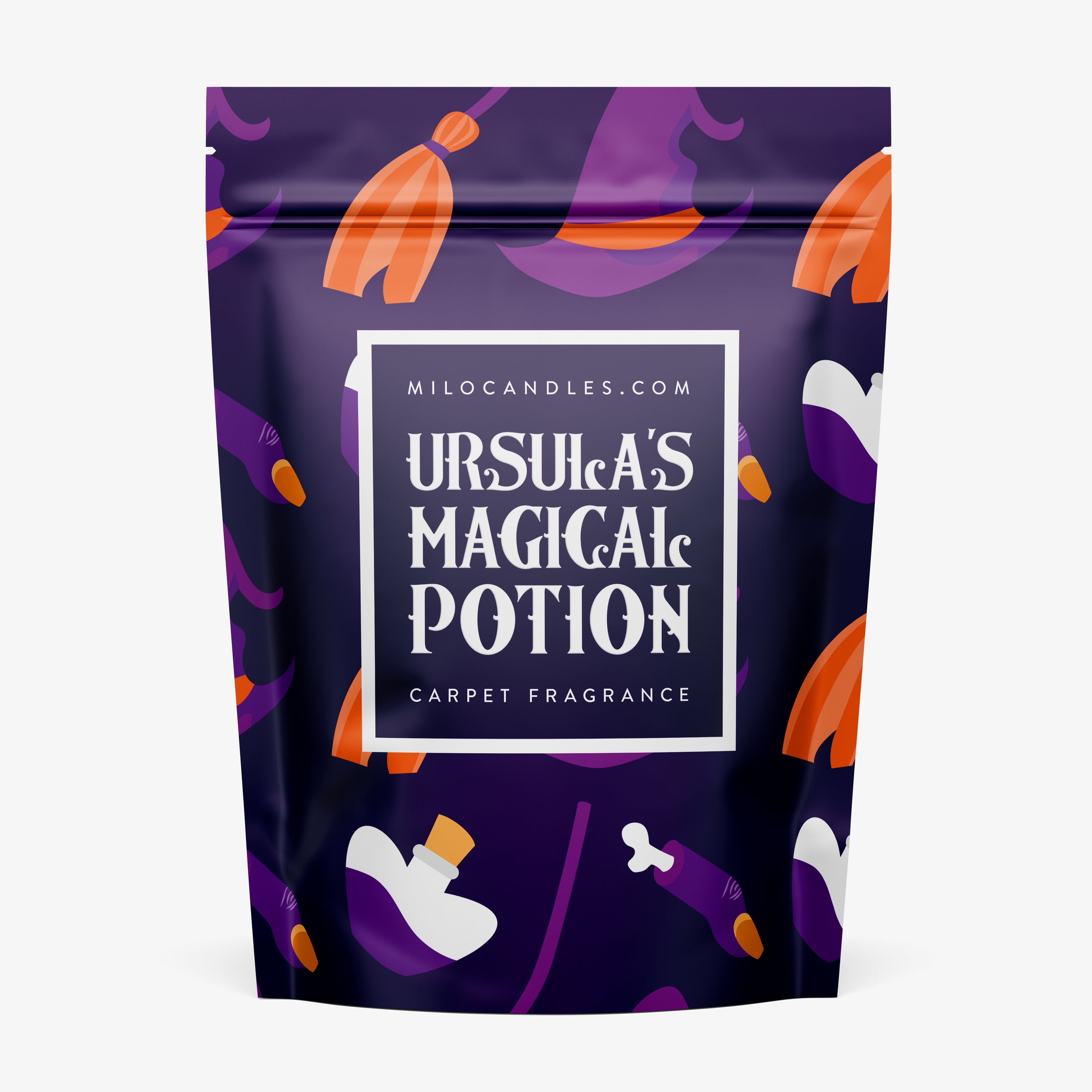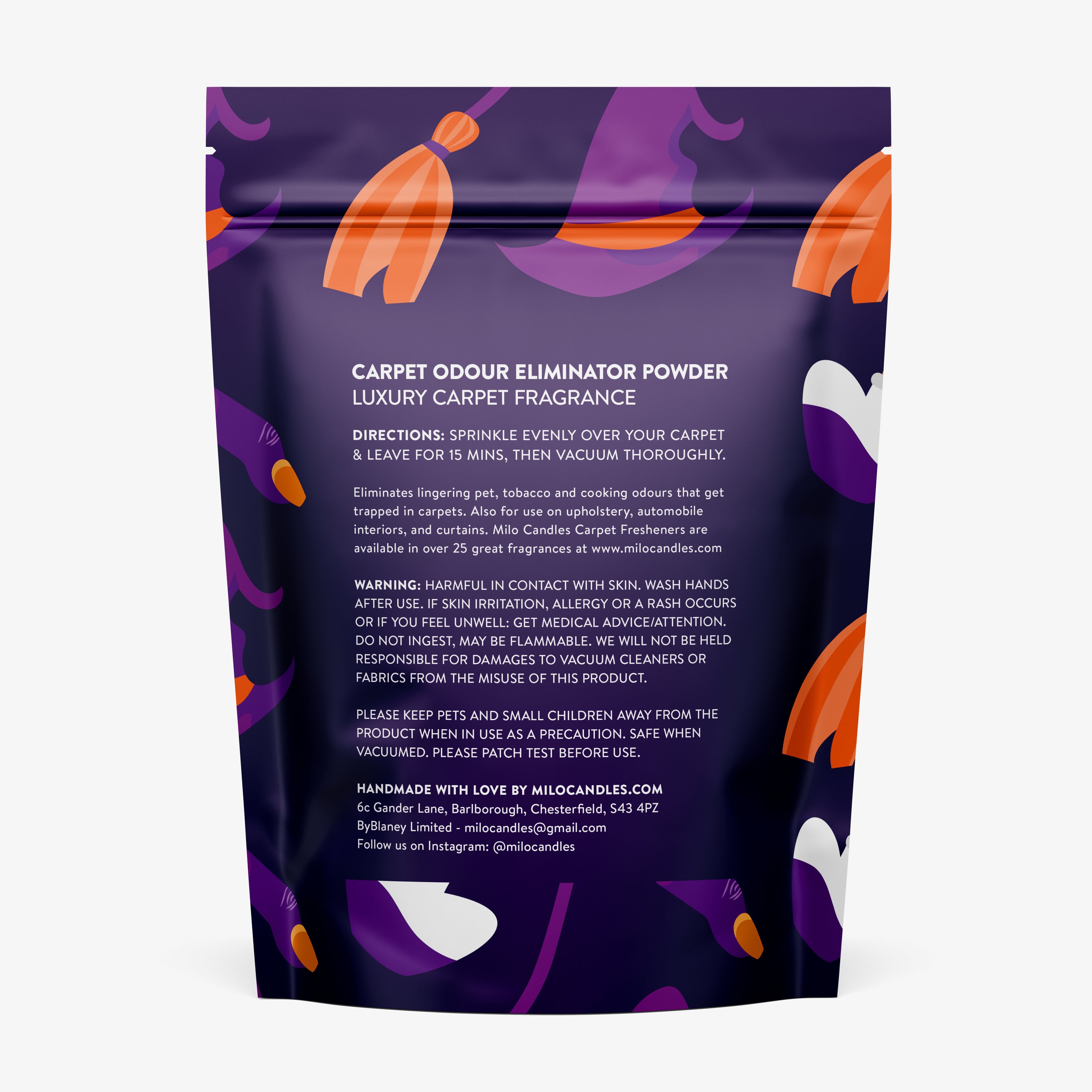 Ursula's Potion Carper Freshener
Aroma:
Pungent Potion

Description:
You poor unfortunate souls. It's been said a woman doesn't know how precious her voice is until she's been silenced. Well, keep this one quiet... Ursula has a little trick or treat up her sleeve for you this Halloween... you poor poor unfortunate souls! Simply sprinkle Ursula's Magical Potion for 3 days, and if you're lucky you may find a dear princey to fall in love with before the sun finally sets. Hurry though, get it wrong and these scent will be gone for eternity...

Scent:
Electrifying aromas of Columbian coffee with the femininity of white flowers, and dry roasted fruits. This vibrant, sensual, and addictive scent is the perfect contrasting spooky combination of light and dark.

Sizes:
500g (Large)

Directions:
Sprinkle evenly over your carpet and leave for 15 minutes. Then, simply vacuum thoroughly to bring the freshness to life.

Instructions:
Please keep pets and small children away from the product when in use as a precaution. Safe when vacuumed. Our carpet freshners have all been created with the same smells that go into our candles, so you can enjoy that scent you love, in any room you like!
Shipping
Our Shipping
For UK customers we use 2nd Class Signed for to give you peace of mind.

- From £3.95

For International we use tracked to help ensure it reaches you without issue.

- From £11.95