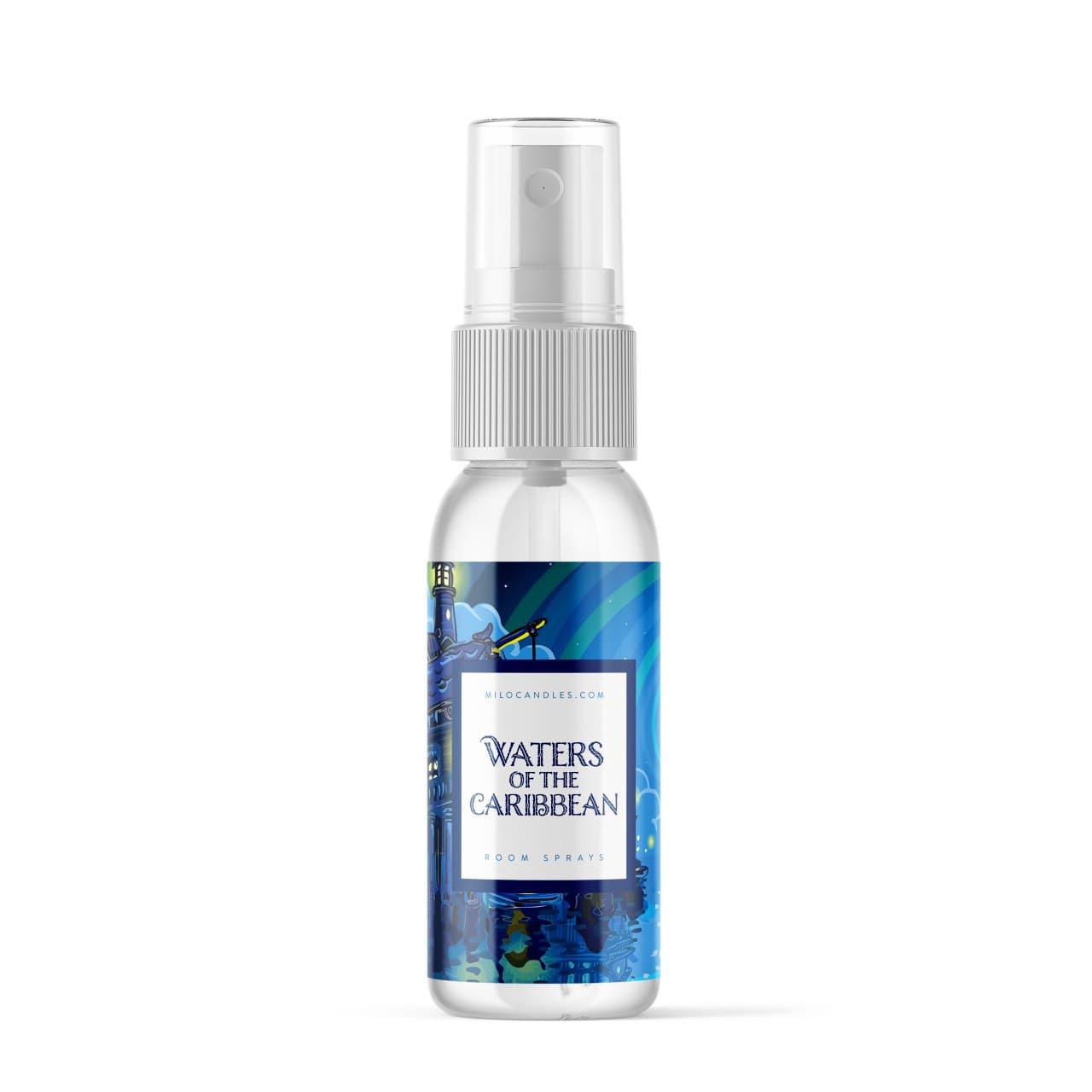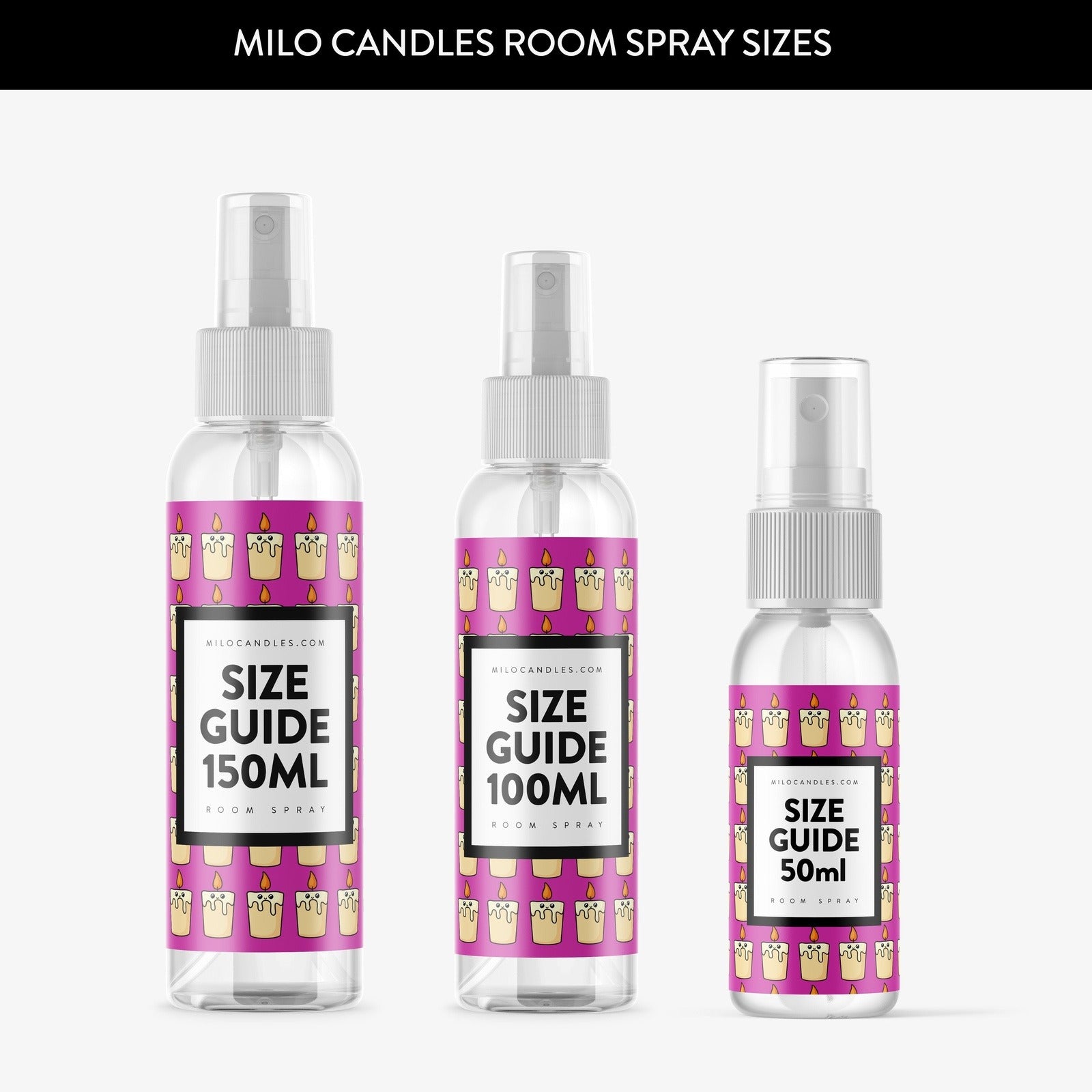 Waters Of The Caribbean Room Spray
Aroma:
Rocky Water Breeze

Description:
Ooooh arrrr!!! Shiver me candles, we've got a great one for you here today me hearty. Walk the plank (not literally, please) with our very own Pirates of the Caribbean scent inspired 100% Natural Soy Wax hand poured candle. We might not be able to ship Jack Sparrow, but you'll certainly feel like your next to the ocean with this enchanted scent that can bring fun filled holiday memories flooding back, get the pun there!? No... ok forget it, moving on...

Scent:
Created to evoke the familiar aroma of fresh seashore smells through intense marine and ozone notes, with slight floral overtones and exuding a strong and prominent smell associated with lime, seasalt, lemon and sweet melon.

Sizes:
100ml Capacity = Height 14.5cm / Diameter 4cm
150ml = Height 17.00cm / Diameter 4.4cm

Using Room Sprays:
Perfect for spraying bed linen, furniture, carpets, car interiors, pillows, rooms in your home, and anywhere else you want to bring to life through Milo's Magical Room Sprays. 

PET Material:
We make use of environmental PET material to provide you with a more sustainable product for the environment. All of our Spray Bottles comes with anti-dust caps, water tight leakproof screw seals, and are 100% reusable. 

Ingredients:
In order to keep our room sprays scents lasting longer, they do contain alcohol and therefore they are flammable. Please note that due to a worldwide shortage on this specific ingredient (due to the vast amounts of hand-sanitiser products that also use this) we only have a limited amount of stock for room sprays. If the product is sold out, we will update this on the website. All Room Sprays are handmade to order, and have a shelf life of 12 months.

Instructions:
Please kindly keep out of direct reach from children, pets, and off polished surfaces. Our sprays have all been created with the same core ingredients that go into our candles, so now you can enjoy that smell you love... anywhere you like!
Shipping
Our Shipping
For UK customers we use 2nd Class Signed for to give you peace of mind.

- From £3.95

For International we use tracked to help ensure it reaches you without issue.

- From £11.95